10 Most Eco-Friendly Christmas Trees and Decorations
Winter is coming, and if having an eco-friendly Christmas tree is top of your priority list, you've come to the right place. While the holiday season is overwhelmingly joyful, it generates a significant amount of waste.
According to Plastic Oceans, roughly 114,000 tonnes of plastic packaging will be thrown away and not recycled in the UK at Christmas time. Moreover, around 100 million bin bags full of packaging from Christmas gifts are discarded every year.
Being aware of the importance of leading more environmentally friendly lifestyles, small changes can make a huge difference. This is particularly the case over the holidays when waste and overconsumption are at an all-time high.
This article will act as your ultimate guide to an eco-friendly Christmas tree so you can enjoy the holiday's climate guilt-free!
Are Christmas Trees Environmentally Friendly?
A Christmas tree is essential during the festive season but with so many options, which is the most sustainable? Artificial trees have become increasingly popular over the last number of years. Probably because they can be reused and easily stored away for the following year.
In addition, not everyone is very keen about going out in the cold with an axe to get their own. Alternatively, the care required for a real tree can also turn people off. Artificial trees come in all different shapes, sizes, and colors, too, which means you can select one perfect for your home and taste.
Unfortunately, artificial trees have a lot of downsides for the planet. Firstly, they are made of plastic and often come from faraway countries, like China.
These trees also require a lot more energy to produce than real ones and are not recyclable. Therefore, if an artificial tree is dumped, it will remain in landfill for years upon years, where it will continue to threaten our world. By contrast, real trees can be purchased locally and can be recycled or replanted, depending on your preference.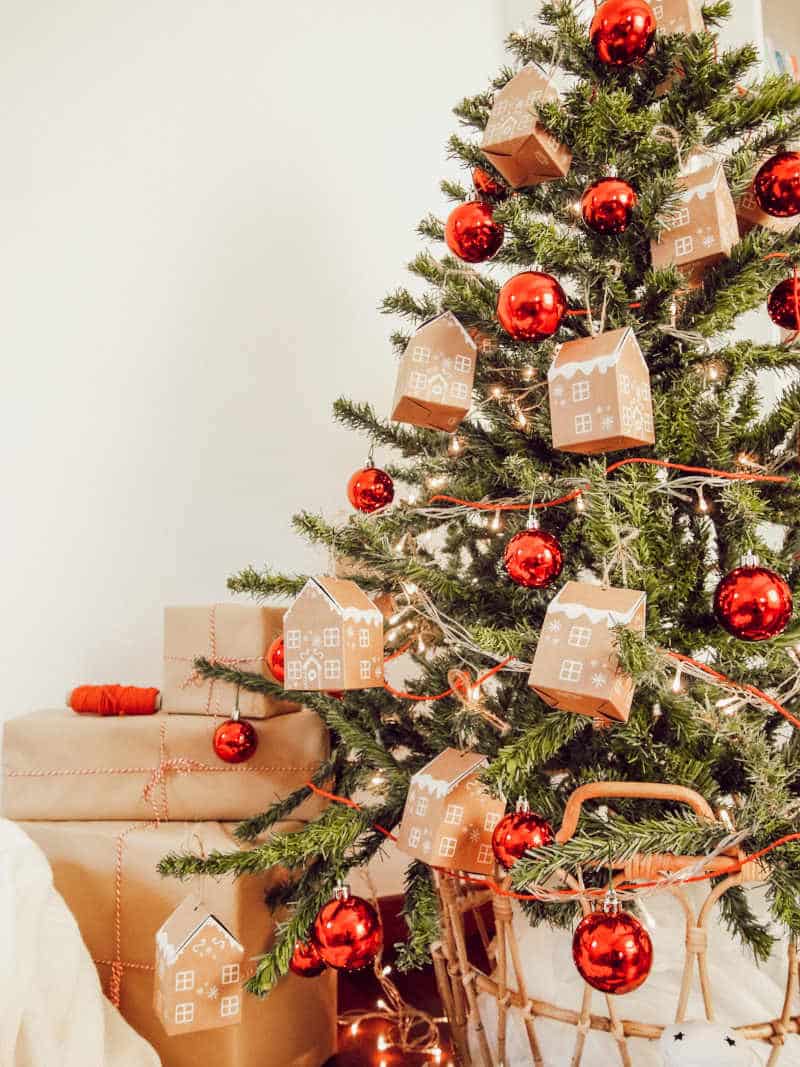 We are constantly hearing about the impacts of deforestation so it is not surprising many think it is bad for the planet to cut down any more trees. However, Christmas trees are similar to other plants and crops in that they will be replaced once they do harvest. The most popular Christmas tree, Nordmann Firs, also absorb plenty of carbon from the atmosphere while they are growing.
This is essential in cleaning up our air and fighting emissions to slow climate change. For the most part, it seems that real trees are the more environmentally-friendly option. However, some research studies have discovered that artificial trees can have a smaller carbon footprint if they are reused for five years or more.
So if you have an artificial tree already, it is best to hold on to it and reuse it for as long as you can. Having said that, if you do and not want to ensure you are picking up an eco-friendly Christmas tree, a real tree is the better option. Moreover, you cannot beat that natural tree smell that makes the entire house festive!
Are There Any Environmentally-Friendly Artificial Christmas Trees?
Unfortunately, there is no such thing as an environmentally-friendly artificial Christmas tree. However, some are less harmful to the planet than others. For example, PE Plastic Trees are artificial with branches made from injected-mould polyethene rather than PVC.
Many trees made from PVC have tested positive for lead, and this material is also non-renewable plastic. PE, by contrast, is at least recyclable. In addition, purchasing old artificial tree models and shopping with longevity in mind is also essential. When selecting your tree, ensure it will last a long time and get multiple uses in your home.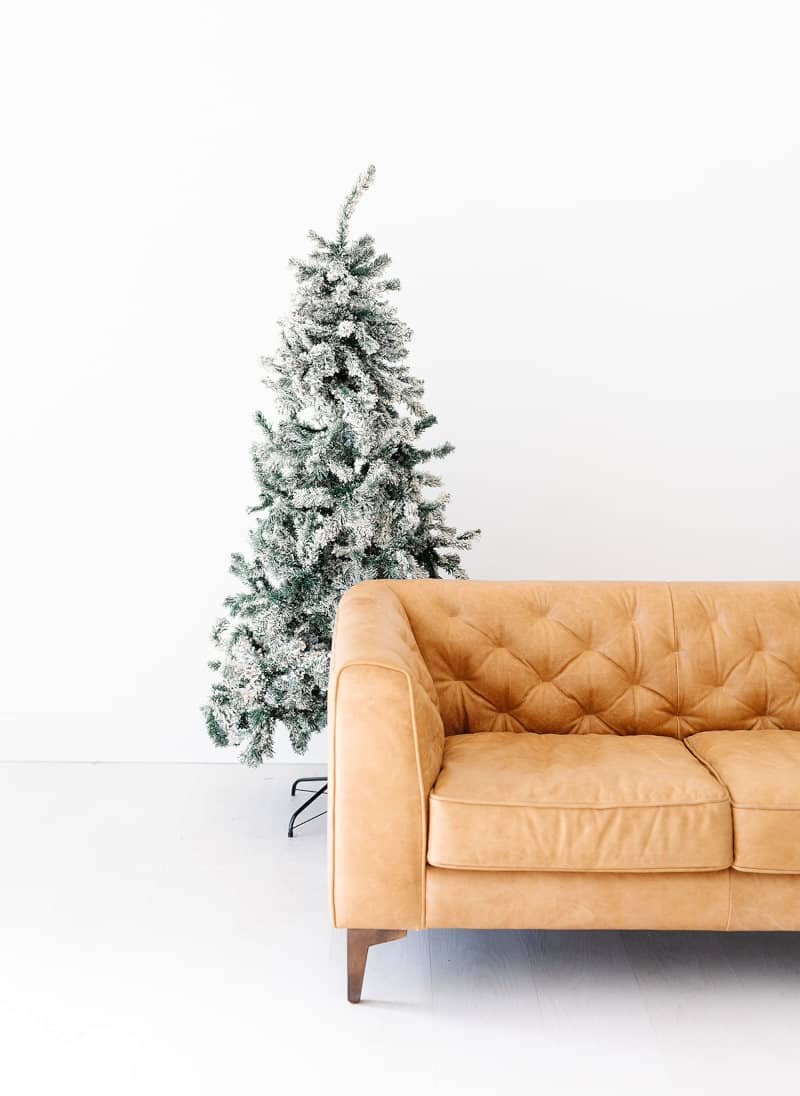 Selecting LED pre-lit trees is also a good idea as you will save energy since you do not have to add more lights. The bottom line is the most eco-friendly Christmas tree is one that is chopped down and sold locally by small businesses. In addition, for a tree to be sustainable, it should be decorated with handcrafted, thrifted, secondhand, and biodegradable decorations.
You should use what you have at home before buying new decorations. Another idea is to go unconventional and make your own tree out of wood, felt, or even cardboard. You can also rent Christmas trees now, where they are delivered to your home and then returned when the festive season is over.
How to Care For a Real Christmas Tree
One big barrier to people caving in and getting a real eco-friendly Christmas tree comes down to the care involved. They are under the impression that there are a lot of care requirements to ensure the tree remains fresh for the duration of the holidays. They are not wrong that there are some care requirements.
However, looking after a real eco-friendly Christmas tree is relatively easy. If you have purchased an already cut tree, you'll want to take it out of its netting and give it a good shake. This will help prevent fungus and mold from growing on the damp branches. Before you prop up your tree, make sure to give it some water.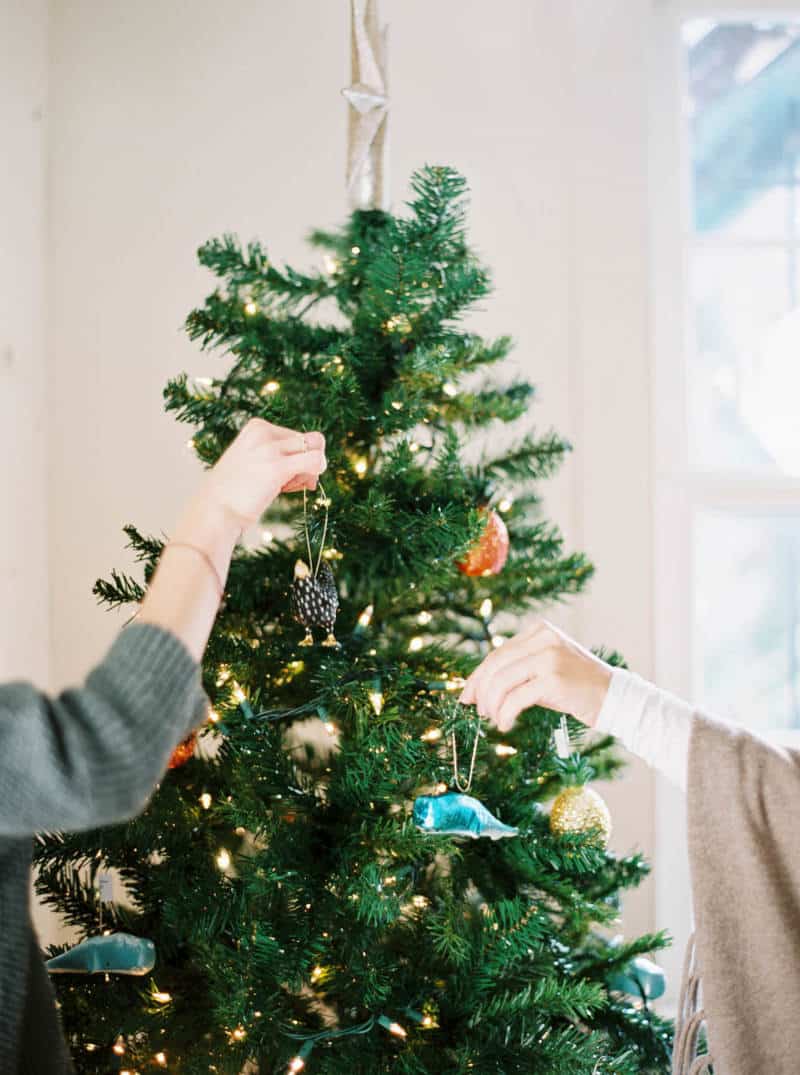 This will help to avoid dehydration. Ideally, you should cut about 3 cm off from the bottom using a saw and then place it into a bucket of water for easy absorption. Cutting the bottom will allow more water to get in and ultimately prolongs the tree's life. Once you have done all of that, you can put your tree up.
From this point, you will just need to water it each day to keep it looking full. Dehydrated trees will begin to wilt and droop quickly. Therefore, they should receive around 500 ml of water each day. Generally, real trees can take in between 1 and 2 litres of water each day. In saying that, a cut tree will stay hydrated with less water.
Eco-Friendly Christmas Tree Decorations
Hopefully, now you have decided which Christmas tree you'll be getting for an eco-conscious Christmas. Now the only thing left to do is decorate your chosen tree and make it your own! Below are 10 eco-friendly Christmas tree decoration ideas.
1. LED Christmas Lights
One of the most essential Christmas tree decorations is lights. When it comes to eco-friendly light options, LEDs take the lead over traditional incandescent lights. This is because they use around 80 percent less energy than regular lights.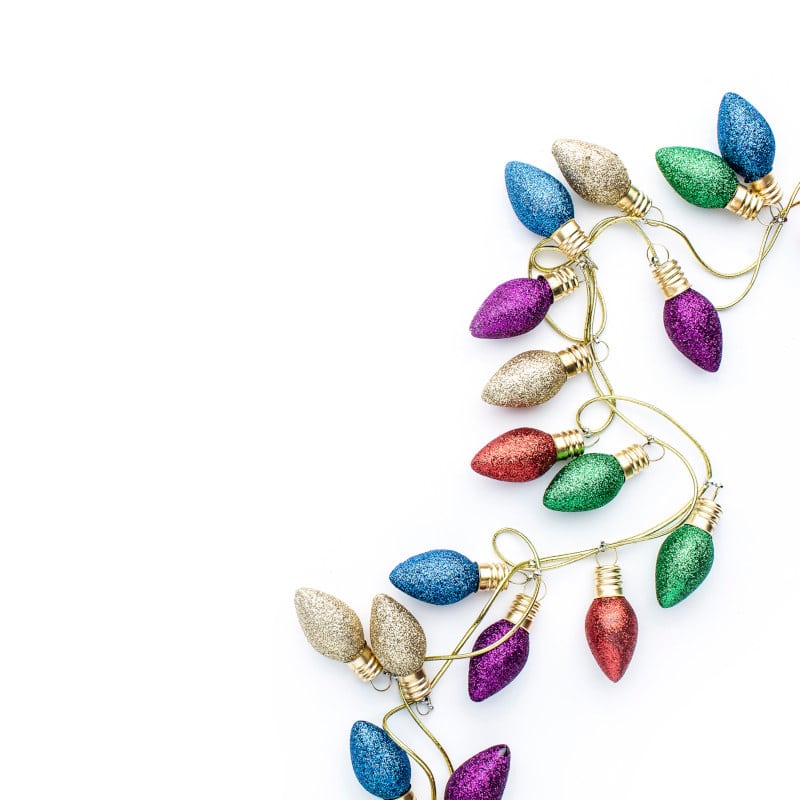 2. Hang Family Heirlooms
A great idea for eco-friendly Christmas tree decorations is family heirlooms. You likely have some of them, and they mean so much more than any traditional baubles could.
3. Select Decorations Made From Better Materials
If you would still like to use some store-bought tree decorations, you can be a bit more eco-conscious by selecting ones made from good materials. For example, companies like Nkuku sell designs made from glass, wood, and brass. Therefore, the decorations are made to last and can be hung on your tree for years to come.
4. DIY Your Decorations
This is another idea to ensure your Christmas tree is not only eco-conscious but entirely unique to you! You can create your own decorations out of materials like paper, twine, ribbon, and more.
Use Pinterest to brainstorm your ideas, and then put on some holiday music and enjoy DIY-ing your decorations. Some examples of eco-friendly Christmas tree decorations you can make include dried orange wheels, polaroid pegs and origami.
5. Support Small Businesses and Independent Sellers
Following on from one of the points above, if you still want to buy some tree decorations, try to support small businesses and independent sellers. There are a lot of sellers on the likes of Etsy that create beautiful designs that are still considerate of the planet. Their designs are often unlike anything you could find in a traditional store. Moreover, they will really appreciate your business.
6. Charity Shops and Thrift Stores Are Also Great Options
It may be a surprise, but some other good places you can find eco-friendly Christmas tree decorations are thrift stores and charity shops. While they may not be entirely sustainable in terms of their materials, buying secondhand decorations supports the circular economy. In other words, buying preloved decorations is much better than buying brand-new decorations. Moreover, you often get great deals if the items are secondhand.
7. Opt For Reusable Crackers
If you do like to place a few crackers on your eco-friendly Christmas tree, consider opting for some reusable crackers this year. Essentially you make them up yourself, including the prizes inside. Lots of Etsy sellers have reusable crackers available to purchase, but you can also find them at many zero-waste stores, too.
8. Swap Tinsel for Raffia
While a Christmas tradition, tinsel is, unfortunately, not environmentally friendly. It is essentially made out of non-recyclable plastic. Therefore, if you want an eco-friendly Christmas tree, you will want to swap traditional tinsel for an alternative that is less harmful. Raffia is tinsel that is made from plants.
It still has a shiny appearance that will reflect your Christmas lights. However, it is also biodegradable, so it does break down! If you don't have access to Raffia, there are also a lot of paper tinsel options on the market.
9. Buy From Charitable Organisations
Another good place to get eco-conscious Christmas decorations is from charitable organisations. They often sell handmade decorations where the proceeds go directly into the charity to help people in need.
Therefore, supporting charitable organisations will not only see your Christmas tree filled with one-of-a-kind, handmade decorations, but you'll also be giving back and doing a good deed.
10. Use Decorations From Last Year
Our final tip for eco-friendly Christmas tree decorations is to reuse your decorations from last year. For example, if you already have a box of baubles or a perfectly good tree skirt. This encourages the circular economy and will see you saving your coin during a time of year when so much money is spent.
What To Do With Your Tree After the Holiday Season
If you have an artificial tree, you can simply store it away in your attic for next year. However, if you have a real tree, you may be wondering what to do with it when Christmas is over. There are lots of things you can do with your tree instead of sending it to a landfill.
For one thing, you could transform it into mulch to be used around shrubs and trees in your garden. In addition, your Christmas tree could be used as compost for the same reasons. The branches of the tree could also be utilised to protect your garden beds during the winter months. You can do this by creating a frame that covers the beds.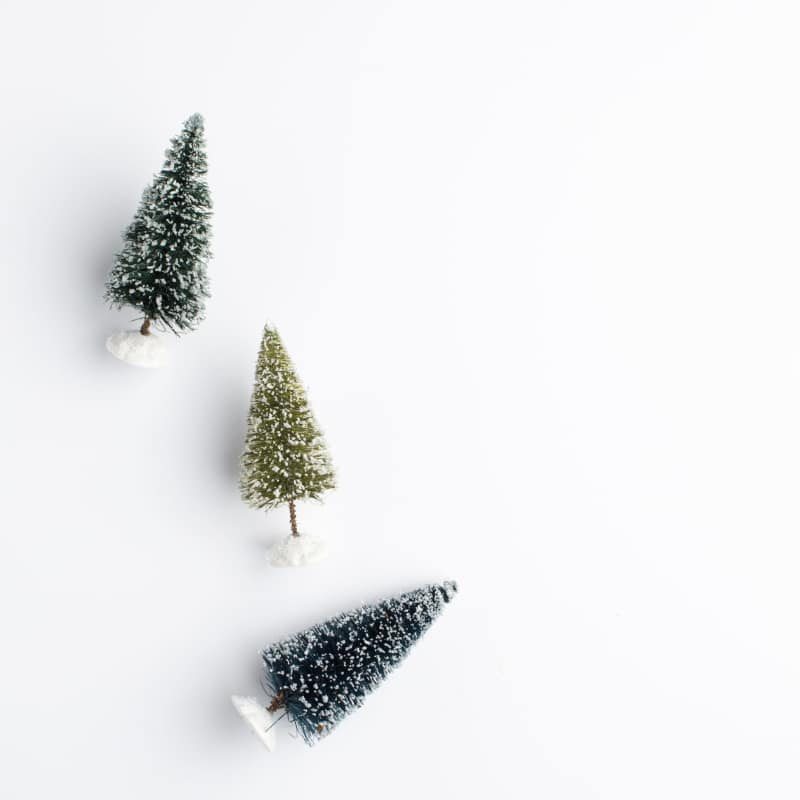 Another great option is to replant your Christmas tree in your garden. While the branches may be starting to droop, the tree will still be able to recover if placed in a pot of soil. You can then decorate the tree as you would if it were indoors or put some bird food on it to encourage biodiversity.
If these ideas do not intrigue you or you do not have the room to replant your Christmas tree, recycling is another option. Lots of garden centres will happily take your old tree and transform them into wood chippings. People then purchase these chippings for use in their gardens.
Ready to Rock Around Your Eco-Friendly Christmas Tree?
Christmas is the most wonderful time of the year. You get to spend time with the people you love and show them how grateful you are to have them in your life. However, it is also a holiday that generates a lot of waste.
It's important to acknowledge that and make changes to have a more planet-friendly Christmas. Everything starts with a Christmas tree, and there has long been a debate over whether a real or artificial tree is the better option for the environment.
Both have their pluses and minuses, but real trees are definitely a more eco-conscious choice. We hope this guide helps you to create your eco-friendly Christmas tree and that you enjoy the festive season.