12 Sustainable Clothing Brands to Change your Wardrobe and the Planet
Sustainable clothing Brands are starting a major transformation in the fashion industry. And that is needed!
The fast fashion industry is one of the worst polluters globally. This industry produces over 10% of all human carbon emissions and is the second-worst ocean polluter of micro-plastics.
These facts and numbers show that the fashion industry has a lot to answer for. Not only are fashion companies contributing to global warming, but they also cause the deaths of billions of animals annually.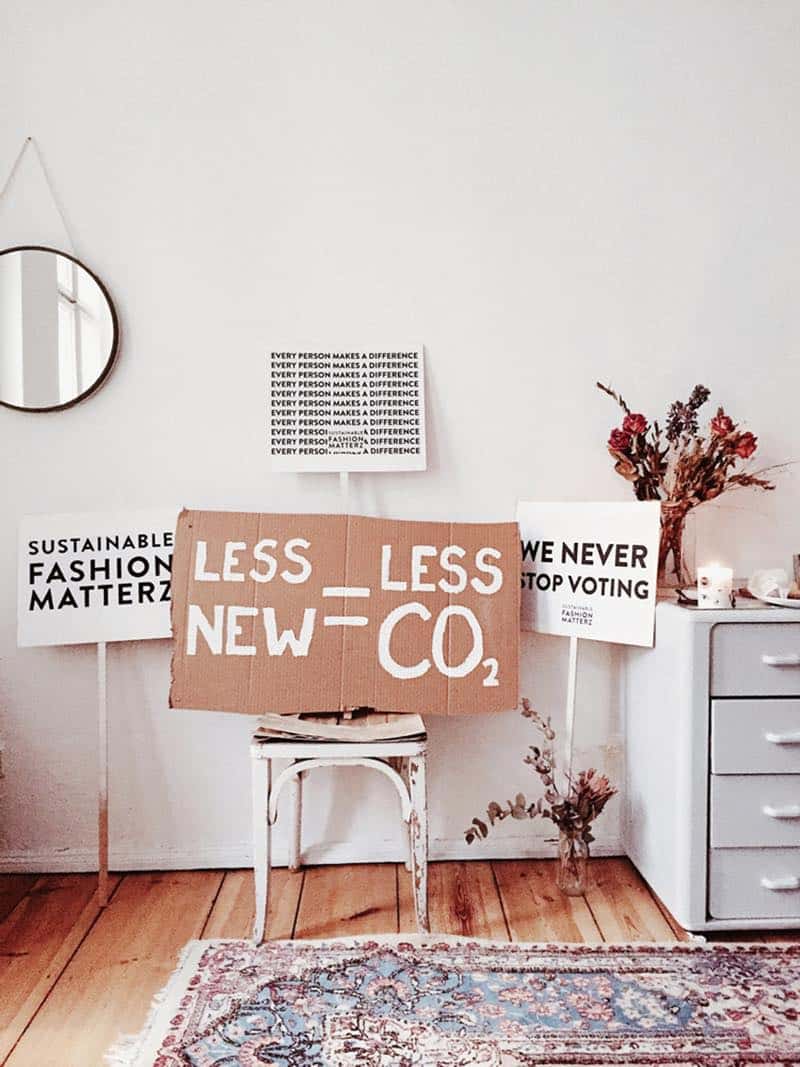 Due to this issue, many companies are developing sustainable alternatives, with organic materials from ethical sources, and reducing their carbon footprint. In this article, I've listed sustainable clothing brands I have researched to put you in the right direction.
Our Favorite Sustainable Clothing Brands
These brands will make sustainable shopping much easier and not cost you a fortune! If you have wanted to change to ethical clothing but are worried about researching brands for hours, then this should help you out.
1. Sezane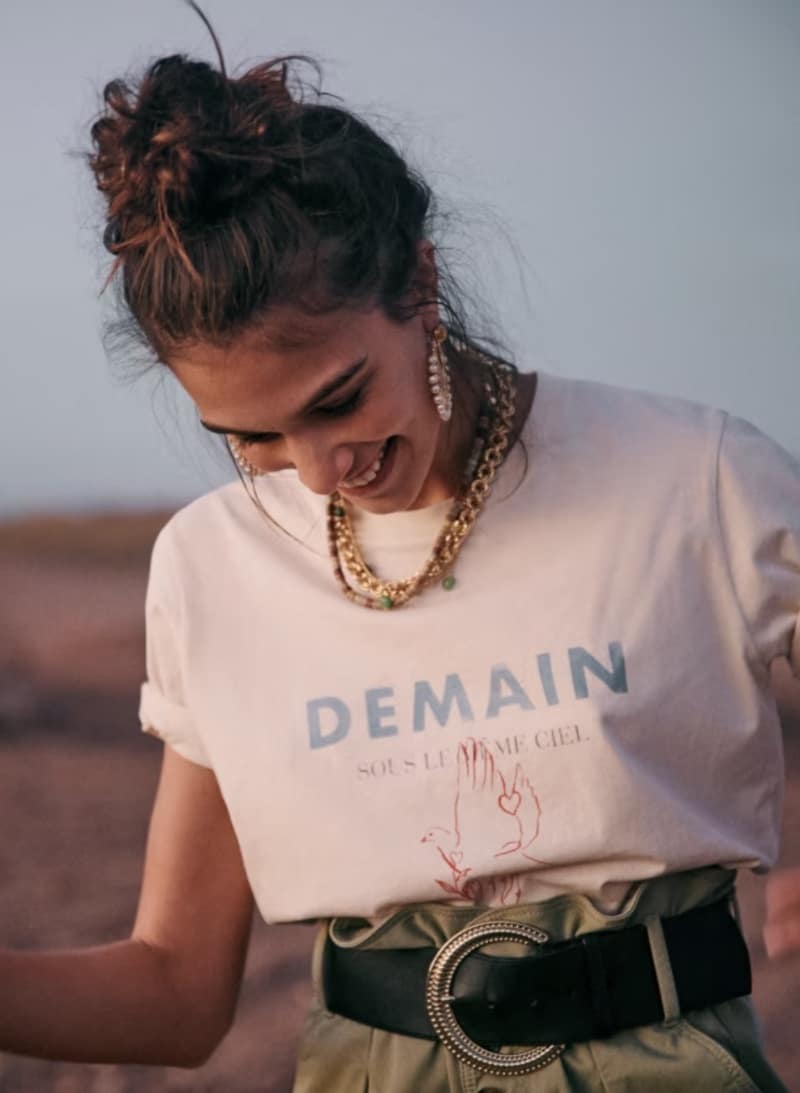 Sézane is one of our favorite sustainable clothing brands and definitely deserves to be included in this list. The idea behind this French brand is simple: create high-quality, perfectly-cut pieces that can be worn forever.
Their pieces should become the vintage of tomorrow and are made from eco-friendly and innovative materials by people they trust. ¾ Of the materials in their current collections are eco-friendly. Plus, their pieces are certified by 5 of the industry's most reliable certifications: GOTS, Oeko-Tex, FSC, RWS, and RMS. Sézane is also officially B Corp certified.
Since 2018, Sézane has also raised over 4.5 million euros for the philanthropic program DEMAIN. On the 21st of every month, 10% of their global sales and 100% of the proceeds from a dedicated design are donated to programs that support access to education and equal opportunities for children all over the world.
With their beautiful collections and mission statement, Sezane is the perfect brand if you're looking for beautiful sustainable clothes that will outlive fleeting trends and suit (almost) every season.
2. Wholesome Culture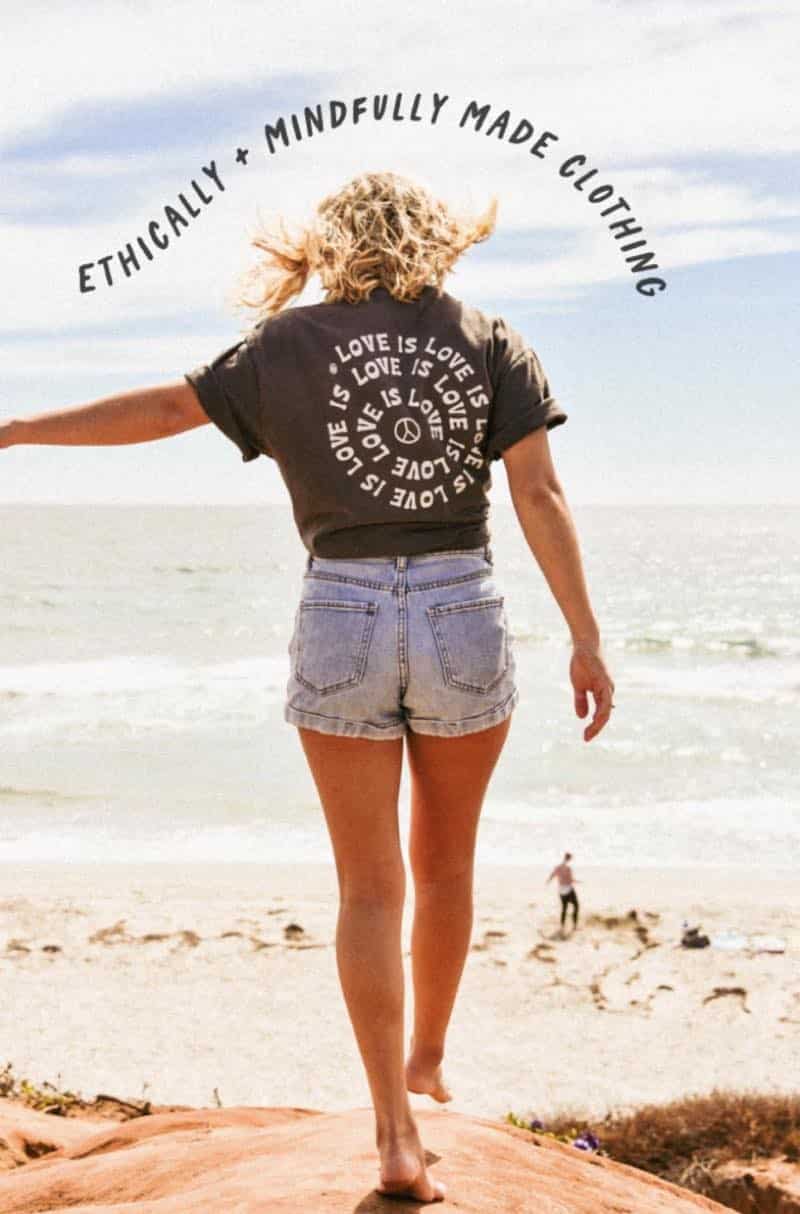 With the goal of inspiring people all around the globe to change to a plant-based diet, Wholesome Culture was founded with an environmental mission.
Launched in 2016, this company is fairly new but has already made a huge difference having contributed over $70,000 of its profits to charities for animals in need.
Their materials and clothing are all ethically sourced, and the workers are all ethically treated. To ensure this, Wholesome Culture promises that all their clothing is made in Worldwide Responsible Accredited Production-certified factories.
These are non-profit organizations that promote safe, ethical, and lawful manufacturing around the world.
'Love all beings' is their motto as they promote a vegan and cruelty-free lifestyle. With their selection of clothing, you can 'shop by vibe' to choose what you wish to support. They have a section on animal rights, cruelty-free, protecting the oceans, saving our planet, and positive being.
All of their clothing is labeled with positive quotes such as "Bee Kind", "Bloom where you are planted", "Save our oceans" and many more. If you want ethical, organic, and animal-friendly clothing then Wholesome Culture is perfect for you.
3. High Hope Clothing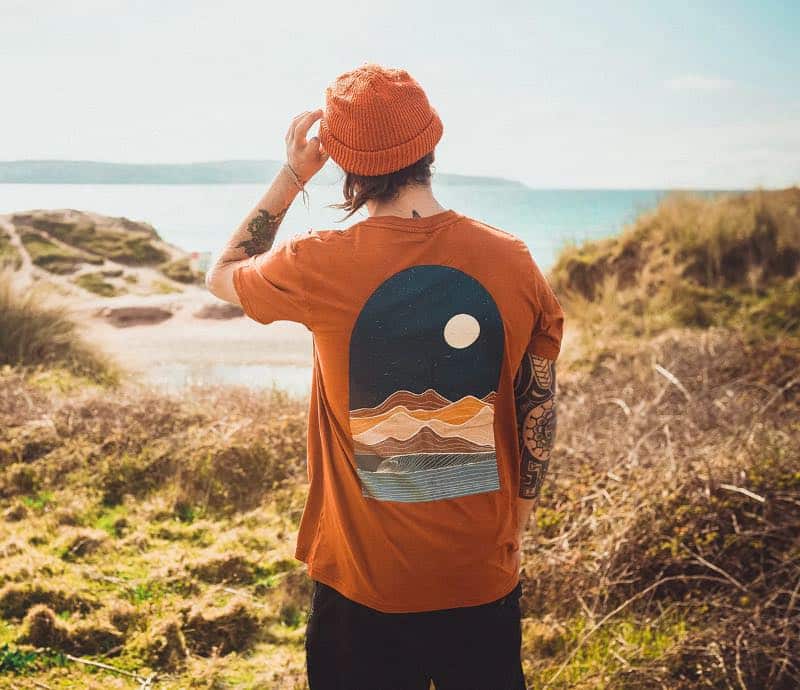 A clothing brand totally inspired by nature, created by 2 brothers aiming to create a range of earth-positive clothing.
Using 100% organic Indian cotton extracted from ethical sources, High Hope Clothing is well known for its eco-friendly range of hoodies and t-shirts. This company produces annual checks to comply with the Fair Wear Foundation, to assure that they perform completely ethical manufacturing.
Using only biodegradable packaging their materials are fully compostable to leave no trace on the earth. They have even made their packaging bags more resistible making them reusable.
The earth-positive products are developed in facilities powered by green renewable energy and made with organic materials including environmentally friendly inks/dyes.
This has resulted in High Hope Clothing having a 90% reduced carbon footprint on the plant. With everything from hoodies, to bottoms, to headwear and other accessories, High Hope has a diverse range of earth-positive products to choose from.
With their funky designs and down-to-earth ethics, High Hope Clothing is a truly sustainable and great-quality clothing brand that you have to try!
4. Threads 4 Thought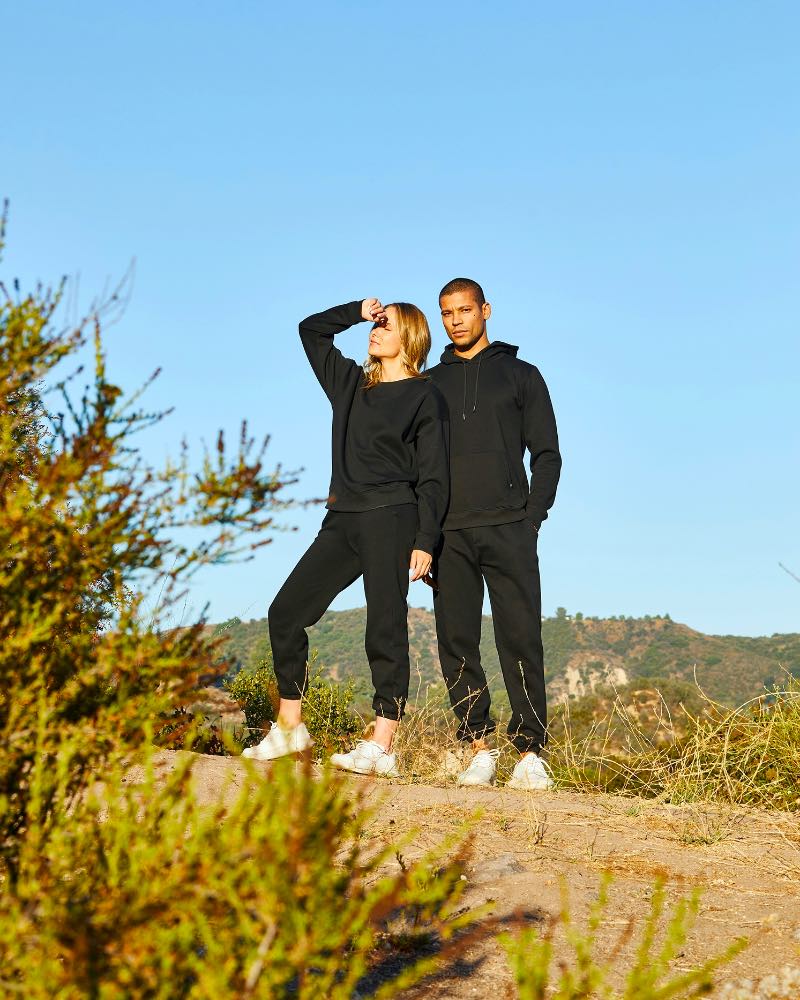 A sustainable company founded in 2006, Threads 4 Thought creates fully ethical clothing. They use entirely organic materials to create their clothes such as organic cotton, recycled polyester, and Lenzing modal fabric.
As a company dedicated to ethical development, they work exclusively with factories of ethical standards. #Wearthoughtfully is their motto, as they want to promote purchasing more eco-friendly products, to reduce human impact.
Threads 4 Thought is in partnership with the international rescue committee, working towards helping refugee communities have a better quality of life.
Not only do they sell clothes but they also advise, on their page are multiple articles on living sustainably and the negative effects of human impacts on the planet. With clothing ranges for Men, Women, and Children, there are options for all the family.
5. TwoThirds
TwoThirds is a sustainable clothing brand like no other. Their goal is to reach people and make them aware of the immense pressure our marine ecosystems are under.
This company has focused on the fact that our planet is covered in two-thirds of water. This is so important to remember as we rely on our oceans deeply.
The major issue with clothing is the materials used to produce them. TwoThirds has developed sustainable alternatives, by using organic materials. As a result, they have majorly reduced their environmental impact as a company.
Inspiring a Zero Impact lifestyle, TwoThirds considers the exact impact of the materials they use. This includes CO2 emissions, water usage, spatial requirement, and toxicity. The garments are made of raw materials such as cotton, hemp, wool, and linen.
Having created a diverse range of clothes for both sexes, this company is promoting sustainable fashion through eco-positivity.
TwoThirds is made up of a team of environmental ambassadors who adore the ocean and its wildlife. From surfers to divers, to families, this company is truly made with love for our planet.
6. NIKIN Clothing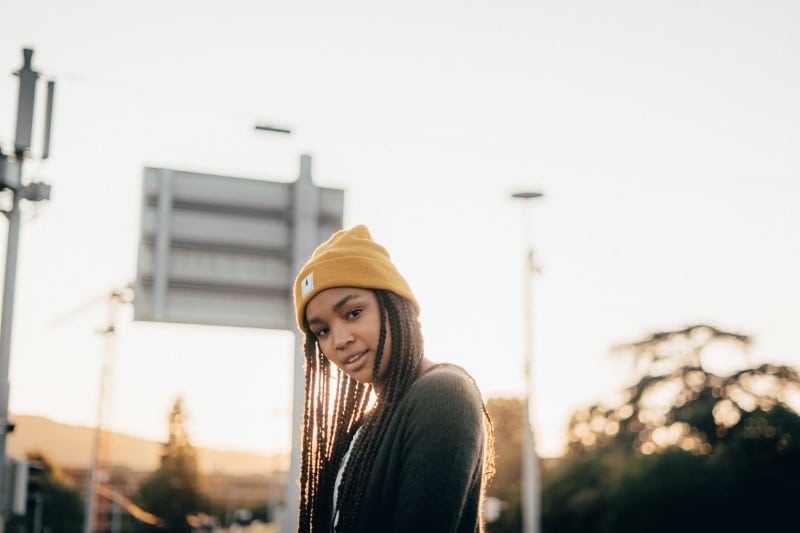 NIKIN Clothing is dedicated to fighting deforestation and planting as many trees as possible. "Tree by Tree" is their motto, and they have already achieved planting over half a million trees in 3 years.
Not only do they plant trees but they also create wicked clothes. All are made with sustainable materials such as organic cotton, through ethical farming prohibiting the use of harmful agents. They also use materials such as bamboo, recycled polyester, acrylics, and stainless steel.
Being a climate-neutral company means that its carbon footprint is counteracted by its climate protection projects. This includes their postage and packaging. The packaging is reusable and the transport is climate neutral.
Not only are they environmentally friendly but they also work in partnership with associations for physically and mentally disabled individuals. With collections for all ages and genders, these clothes are a win-win for fashion and sustainability.
7. Patagonia
Patagonia exists to benefit and save the planet. As a well known outdoor & sustainable clothing brand they are taking action to stop climate change, by imposing an earth-tax of 1% on all the products that they sell, to support environmental associations.
Funding over 1000 environmental associations, Patagonia is truly making a difference to our planet and various communities. It promotes educational programs, supporting scientific collaborations, and starting restoration projects.
Patagonia's product range varies massively, selling outdoor gear for water sports, hiking and trekking, and much more.
This company is in cooperation with environmental sports activists across the globe. Having loads of stories and extraordinary experiences of conservation activists and ambassadors for you too read. Patagonia is an inspiration to people for sports and environmental protection.
There's a whole world to see out there, so why not explore it whilst saving it?
8. Tentree
Tentree is a company inspired by nature and made by nature. They have developed clothing that allows you to feel closer to nature. For every article of clothing, you purchase, Tentree plant ten trees making them extremely eco-positive.
On a mission to battle climate change and deforestation, Tentree was founded and is run by environmentalists. They urge you to convert to a more sustainable lifestyle, even if this means making small differences in your everyday life.
Tentree has a range of outdoor clothes, all made with organic and durable materials. As a result they have reduced their human impact majorly, especially by planting thousands of trees.
A brand of high quality and who are affordable, have clothes for people of all shapes and sizes. Not only are their materials organic but also ethically sourced. They believe in respecting people the same way they respect the planet.
With a goal of planting 1 billion trees by 2030, Tentree has already planted trees around the world through partnership with multiple associations. From Indonesia to Madagascar, to Canada, Tentree is making a huge difference. You could be a part of this change too.
9. Toad&Co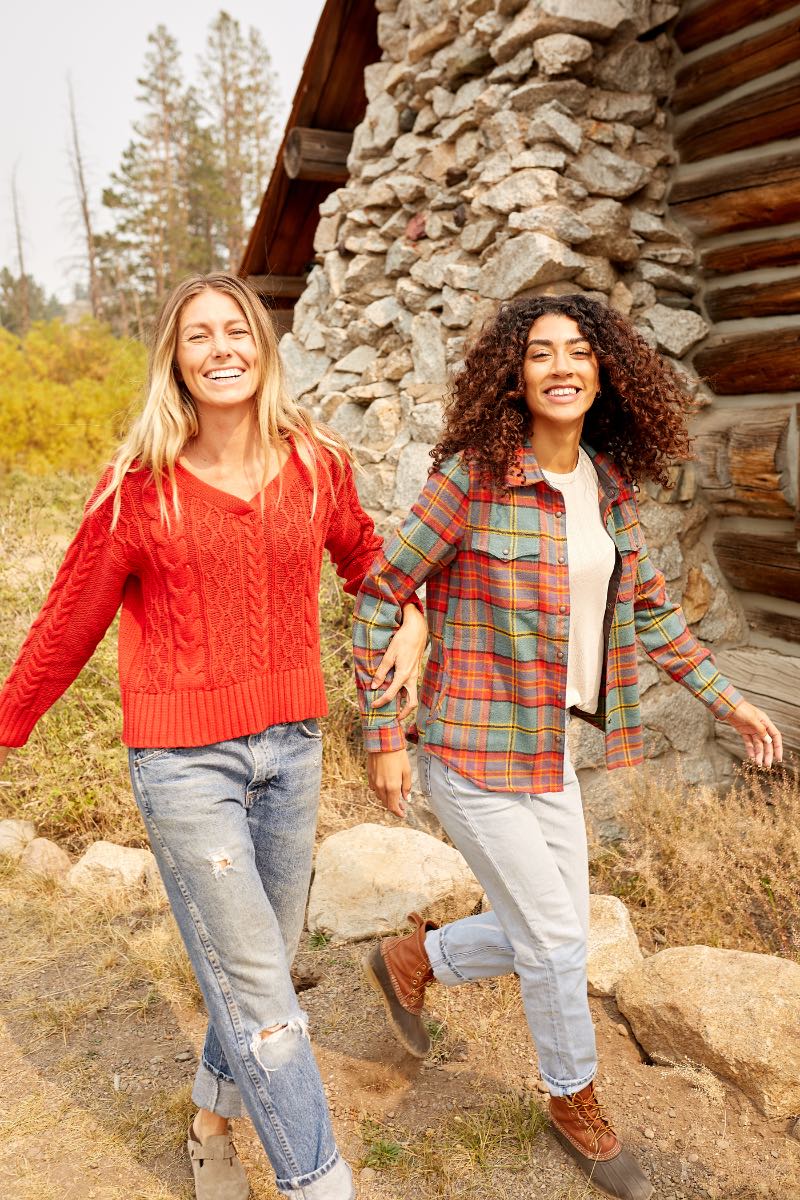 Their motto is 'Go sustainable or go nude', gives you an idea of what sort of company this is. This sustainable clothing brand is aiming to inspire individuals to live a healthy and environmentally friendly lifestyle.
Through developing socially and environmentally committed clothes, Toad&Co is all about minimizing impact. This is made possible through their usage of organic materials. As a result they reduced their carbon emissions by 51 tons in 2018.
They achieved this by using organic materials such as cotton, hemp, tenzel, and recyclable materials. Most of these are vegan.
Toad&Co is part of an association named 1%, as they put the money from 1% of their sales back into environmental protection.
This is possible through partnerships with non-governmental organizations that organize educational events and film festivals to raise money for environmental charities.
With an array of sustainable styles to choose from, there are options for everyone to look good, and most importantly do good.
10. Fjällräven
Fjällräven is an outdoor equipment and sustainable clothing brand. Functional, durable, and timeless is what they stand by.
Through developing ethical products, acting responsibly towards nature, and inspiring interest in the outdoors. They believe that you should treat the earth and its beings the way you would want to be treated.
The materials used to develop their clothing and equipment are mostly of natural origin or of synthetic materials created with minimal impact on the environment.
The products have been designed to last and resist environmental pressures. Therefore, they have created a physical standard to which all their clothing and equipment must attain.
Although already achieved, they aspire to continue to reduce environmental impact, improve working conditions, and develop more sustainable ideas for their products.
In partnership with climate change and human rights activists and associations, they commit to ethical sourcing around the world. Check them out and you can even follow them on their adventures in the outdoors around the world!
11. BeWild Collection
BeWild Collection is a sustainable clothing brand that focuses on traveling and caring for the planet. Everyone wants to travel and explore our beautiful planet, but this won't be possible unless we preserve it.
Making sustainable development their priority, they do everything they can to limit their environmental impact. BeWild Collection believes that this is a job we must do together and that they can't do it on their own.
Although a fairly new company, only developed in 2018, their product selection is awesome. Their ethical clothing line includes everything from accessories to hoodies to travel bags, all are designed and inspired by nature.
If you are an adventurer or just love nature, this sustainable clothing brand is perfect for you. With inspiring blogs as well as stunning clothing collections, BeWild will truly bring out your wild side. Don't be afraid to get outdoors and do what you love whilst saving the environment.
12. ZeaChild
ZeaChild is a sustainable clothing brand that was developed in 2018. Fighting to save our oceans by motivating people to live more organic and sustainable lifestyles.
The company was created to stand up for something good and important. This is achieved by donating 10% of their profits to the Ocean Clean Up and Whale & Dolphin Conservation associations.
It is disgusting and disappointing to see how much trash now covers are beaches and floods our oceans. This needs to change NOW.
#SpreadLoveNotTrash is their motto, and they have developed a campaign named "Dirty Hands Campaign". This campaign urges people to pick up any trash they come across in nature, whether that be in the ocean, rivers, mountains, fields… as they say "even if it's not our garbage, it's still our planet".
All of their products are made with 100% organic materials and sourced from ethical manufacturers. Finally, to make sure they produce zero waste, their products are only made on demand.
13. Sand Cloud
Sand Cloud is on a mission to #Savethefishies, by creating sustainable and ethical products to help save marine life.
Due to over 8 million tons of plastic entering our oceans every year, Sand Cloud has dedicated its company to producing fully sustainable products, either made from recycled plastics or that are totally reusable.
They are most known for their incredible beach towels, reusable straws, and t-shirts made from recycled plastic bottles.
By donating 10% of their profits towards marine conservation, Sand Cloud is a truly caring company. Besides, Sand Cloud is continuously searching for new ambassadors to contribute to saving the oceans by helping with beach products to being involved in creating new products.
With everything they make, they always keep sustainability in mind. They even have a new product range including Organic Reef Safe Sunscreen, Bamboo toothbrushes, and reusable straws.
Check them out, and I promise you will not be disappointed by their beautifully designed products.
Sustainable Clothing Brands Choices
When choosing sustainable clothing brands you must consider 3 factors: environmental impact, animal welfare, and human welfare. It is important to remember that most not sustainable clothing brands have detrimental impacts on the environment and vulnerable communities around the world.
So choosing ethical and sustainable clothing brands is now the perfect way to help our planet. Why not check out some other ways of being sustainable? Such as buying from online thrift stores, using dress rental services, or converting to sustainable beauty products and ecofriendly interior design.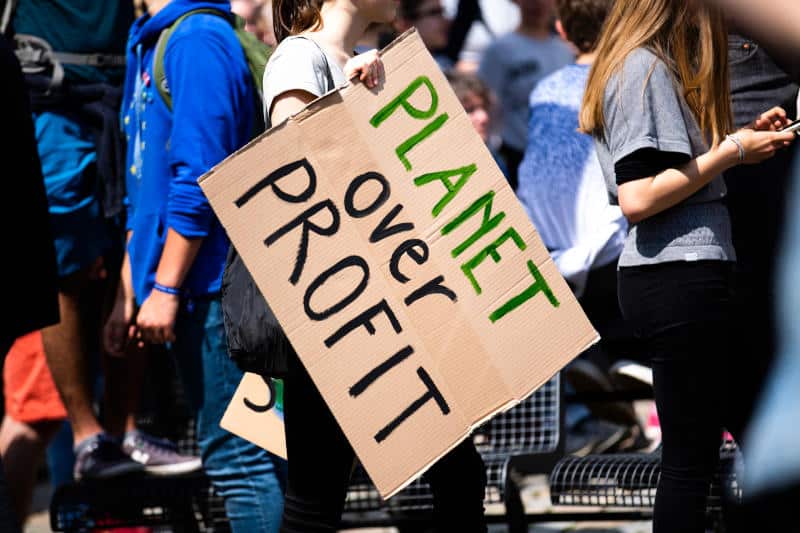 Although many sustainable brands are more pricey, the extra money is usually going towards a good cause. The materials are also more durable and ethically sourced, so this is why the price can be higher.
If you think the price is too much, then compare it to buying from fast fashion companies. Where the quality is poor and the ethical standards are way below average. Give these brands a try, and become a part of the sustainable movement! Remember, go sustainable or go nude!