11 Best Eco-Friendly Laundry Detergents of 2023
As everyday people have begun to become more conscious, there have never been more environmentally friendly products on the market. These include products for ensuring your clothes are clean and fresh without contributing to environmental issues. 
Unfortunately, traditional laundry detergents are full of chemicals that can pollute waterways and threaten aquatic life. Not to mention, they are packaged in plastic, which is also very problematic. 
With all this in mind, switching what you wash your clothes with can make a big difference. Below we will share the 11 best eco-friendly laundry detergents of 2024, so you can make the switch. 
1. Pardo Naturals Laundry Detergent
First on our list of the best eco-friendly laundry detergents is Pardo Naturals Laundry Powder. It is a powerful cleaning agent and is packed with biodegradable materials. This detergent is fully organic, and the formula does not contain any harsh chemicals. It is made of baking soda, washing soda, and castile soap, making it suitable for sensitive skin. 
The detergent also comes in biodegradable packaging, which means easy disposal when you need to stock up! Sold by a woman-owned brand, this detergent is gentle on fabrics while still being highly economical. It is effective at removing tough stains and has great cleaning performance.
2. Blueland Laundry Tabs
Blueland Laundry Detergent is another great eco-friendly laundry detergent option. It is a concentrated formula, free of any synthetic ingredients. The detergent is entirely natural, and all the ingredients are biodegradable, which is a huge plus. 
Blueland is also a B Corp brand, and their tabs are a great answer to zero waste clothes washing solutions. They gently clean clothing and are sold in a tin can, which can easily be recycled.
3. Biokleen Liquid Laundry Detergent
The Biokleen Liquid Laundry Detergent has certified biodegradable ingredients and comes in a recyclable cardboard box. It is a brilliant choice for those with sensitive skin. While it does contain sodium lauryl sulfate, it is plant-derived. 
This laundry detergent is thorough at cleaning clothing and very economical. It features a bioactive formula, fights odors, removes stains, and is free from all artificial dyes and fragrances. This laundry detergent is also cruelty-free!
4. Molly's Suds Laundry Detergent
Next on our list of the 11 best eco-friendly laundry detergents of 2023 is the Molly's Suds Laundry Detergent. Coming in powder form, it is a truly safe laundry detergent. It is powerful enough to clean the dirtiest clothing items without the use of harmful chemicals. 
All you need is one scoop to deep clean your clothing. This detergent is also made with only earth-derived ingredients. Moreover, it contains just five ingredients. It can be used in standard, commercial, and High-Efficiency (HE) washers and is highly concentrated. The laundry detergent is also available in a variety of different scents.
5. Dropps Stain & Odour Laundry Detergent Pods
Dropps provides the best detergent for deep cleaning and long-lasting freshness. Their detergent laundry pods eliminate odors and remove stains in your clothing. They do this using plant-based ingredients and natural enzymes. 
Ultra-concentrated, the pods are available in a range of scents. The pods have powerful cleaning capabilities and come in easily recyclable cardboard packaging. They ensure colors remain bright and bold and smell fresh. It is also cruelty-free, and its natural profile makes it perfect for sensitive skin.
6. Ethique Flash Laundry Soap Bar
Ethique's Flash Stain Remover Laundry Soap Bar is a solid stain remover and laundry bar. It is ideal for cleaning carpets, clothing, and handwashing delicates. Due to it being a bar, it is also perfect for travel or when you are out in the wilderness and have to wash clothes or dishes. 
It is created using pure essential oils, biodegradable integrates, and white kaolin clay. All of these ingredients work together to remove dirt and oils. These bars come in several scents and smell beautiful. The scent and freshness last multiple washes. They are also cruelty-free and entirely vegan.
7. Grab Green Detergent Pods
Next on our list of the 11 best eco-friendly laundry detergents of 2023 is the Grab Green Detergent Pods. Their 3-in-1 laundry pods come in four different scents so you can choose depending on your preference. They are made in the US, naturally derived, and cruelty-free.
Crafted with essential oils, they combine as a brightener, stain remover, and concentrated detergent all in one. These pods were awarded a 94 per cent rating of excellence in overall stain removal and outperformed Tide in soil and stain removal.
8. Ecover Concentrated Laundry Detergent
The Ecover Concentrated Laundry Detergent offers an impressive 42 washes and is infused with a beautiful blend of Sandalwood and Lavender. It leaves your laundry smelling amazing and uses mineral-based and sustainable plant ingredients. It is free from harsh chemicals, making it ideal for delicate skin and entirely Earth-friendly.
Ecover is tough on dirt while still offering a gentle fragrance. It tackles a range of stains, is fully biodegradable, and is cruelty-free. This laundry detergent comes in liquid form and is also brilliant for colour retention, preventing fading from garments. Ecover's products are also made in its zero-waste factory!
9. Smol Non-Bio Laundry Capsules
Smol Non-Bio Laundry Capsules allow you to go plastic-free when washing your clothes. The non-bio capsules can be purchased as part of a subscription or separately. You can also change the frequency of your subscription anytime, depending on how often you need a restock.
The capsules dissolve effectively and remove over 80 per cent of stains. Whether you need to tackle makeup stains or coffee spills, these capsules have you sorted. They also work to prevent fading and are entirely vegan. The Smol capsules are free from harsh chemicals, come in recyclable packaging, and are not tested on animals.
10. Method Concentrated Laundry Detergent
Next up on our list of the best eco-friendly laundry detergents is the Method Concentrated Laundry Detergent. This detergent is a concentrated eco bio detergent that is available in three different fragrances. It is highly effective at cleaning clothes, removing stains, and preventing colour fading. This is very impressive, considering it is a bio formula.
Similar to the Ecover Laundry Detergent, it is a liquid detergent that you simply pour into the drum of your washer. You get approximately 39 washes from just one 5.6-liter bottle. The detergent is made from naturally derived enzymes and 98 percent biodegradable ingredients. Additionally, the bottle is made of recycled plastic and is recyclable. The brand is certified cruelty-free, too.
11. Splosh Non-Bio Eco-Friendly Laundry Detergent
The Splosh Non-Bio Laundry Detergent comes in liquid form. With this brand, you can buy refill packs to fill up when you run out. This means you don't have to keep buying new bottles. What's great about Splosh too is that they recycle the refillable pouches for you if you send eight back to them. 
The refill pouches mean you can cut plastic waste by roughly 95 per cent. This detergent is fantastic at removing tough stains and keeping clothes dazzling after washing. It is another non-bio formula and offers 23 washes for a 430 ml bottle. The detergent is completely vegan and cruelty-free.
What Makes A Laundry Detergent Eco-Friendly?
Ensuring your weekly wash does not contribute to environmental issues is a great way you can take individual action. Switching to an eco-friendly laundry detergent is one method for carrying out a more sustainable wash. We've covered the 11 best eco-friendly laundry detergents in 2023 so let's take a look at how to determine whether a laundry detergent is eco-friendly.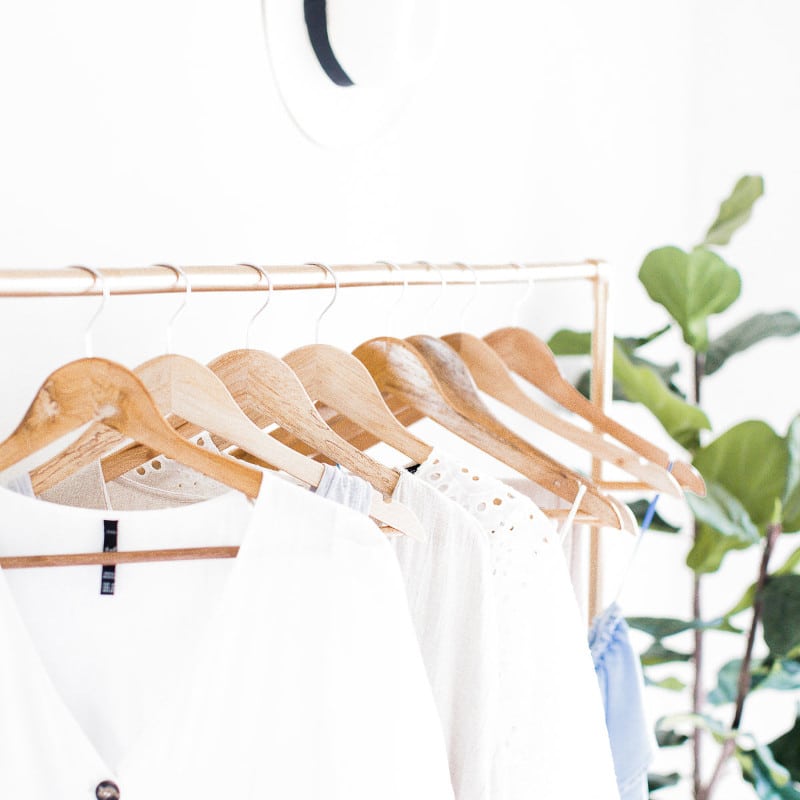 Check The Ingredients And Ensure There Are No Harmful Chemicals
When it comes to determining the sustainability status of a laundry detergent, you should start by checking the ingredients. You need to review the label and identify that there are no harmful chemicals. Ultimately, you want to ensure the ingredients are not harmful to the planet or your skin. Ensure there are no phosphates, as this should not be included in any soap or detergent that claims to be biodegradable.
There should be no bleach, chlorine, or brighteners either, as they do not need to be in these products. These ingredients can enter waterways and often are not filtered out in water treatment plants. Another thing to keep in mind here is using powder or concentrated detergents. These detergents generally have less of an environmental footprint. This is due to the weight-to-dosage ratio being considerably lower. Essentially, there is less carbon associated with transport because of this.
Look At The Packaging The Eco-Friendly Laundry Detergent Come In
Another important factor when determining the sustainability status of a laundry detergent product is its packaging. As evident from the 11 best eco-friendly laundry detergents of 2023, we featured above, these detergents come in various forms. For instance, bars, liquids, capsules, and more.
The best options are those that come in plastic-free packaging or compostable bottles. If you cannot meet either of these requirements and you must buy a detergent in a plastic bottle, ensure it is entirely recyclable to prevent it from ending up in a landfill. When it comes to power detergents, check that the packaging is plastic-free also.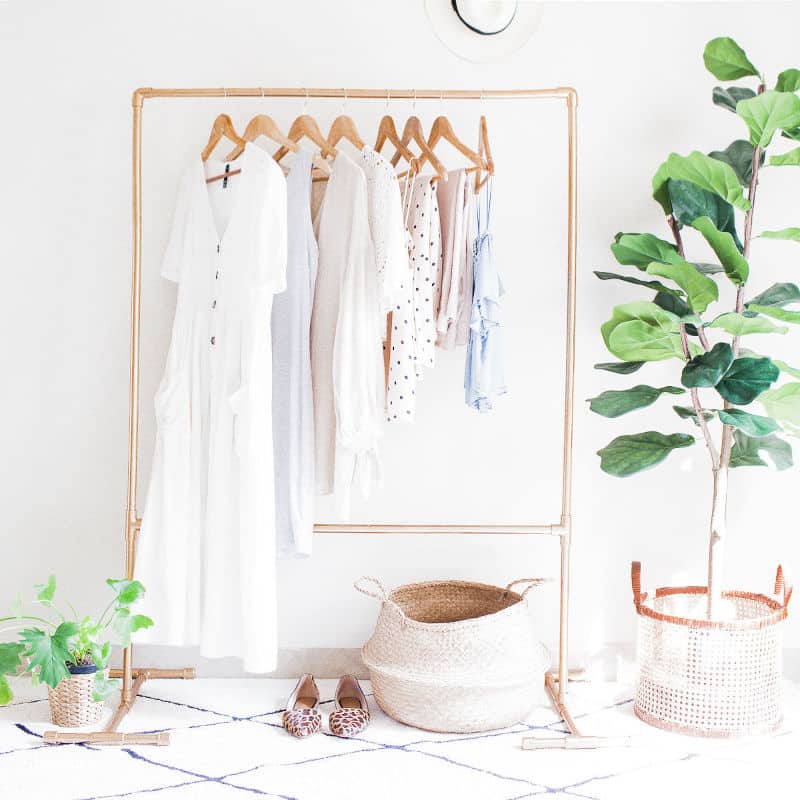 This may give you the option to compost it. Alternatively, you may be able to recycle it either. Ultimately, if there is any indication that parts of the packaging will find their way into a landfill, it is best to stay away entirely. Packaging is really important especially when you consider the waste crisis we currently have.
How To Make Your Laundry Routine More Sustainable
There are several practices you can implement to make your laundry routine more sustainable.
Wash Your Clothes Less
This is one of the most obvious ways to make your laundry routine more sustainable. Monitoring how frequently you wash your clothes will help you wash your clothes less. If you wash your clothes less often, you save water and energy. Moreover, if you choose one of the 11 best eco-friendly laundry detergents on this list, you will prevent wasting it by washing your clothes less.
Most clothing you place in the drum may not be dirty or smelly, so try to see if you can extend certain items. Naturally, underwear and socks will have to be washed after every wear, but items like jeans should only really be washed every three to ten wears. Remember that it is not unhygienic to reframe from washing your clothing items after each wear. The reality is we've become overly cautious regarding germs and dirt. 
Wash Your Clothes On A Cooler Setting
It's a big myth that you cannot wash clothes in cold or cooler water. Most washing machines today include cool wash functions, and they are more than capable of tackling dirt. Unless your items are heavily stained, a cool wash should do the job. Choosing a lower temperature will help you minimise your laundry routine carbon footprint. Most eco-friendly laundry detergents also work better with lower temperatures. 
Avoid Using Your Drier
Drying clothes can be awkward, especially if you live in a colder climate. However, driers use a lot of energy, even if the one you have claims to be energy-efficient. Therefore, you can save a lot of energy by hanging your clothes out to naturally dry. Even if it is cold and windy out, you should still be able to get your clothes somewhat dry. You can also use clothing rails inside your home if it happens to be raining outside. Overall, you should try, and use the drier as little as possible to conserve energy.
Buy Less Synthetic Garments
Unfortunately, most of today's garments are created from synthetic materials. Sadly, these materials usually are made of plastic which results in microplastics. These microplastics find their way into waterways and threaten aquatic life and precious ecosystems. While they are cheaper clothing options, they have a considerable environmental cost. Therefore, trying to buy less synthetic clothing is another way to make your laundry routine more sustainable.
Summary
If you are looking to lead a more sustainable lifestyle, one place you can start is in your laundry room. Switching to eco-friendly laundry detergents, washing your clothing less, and avoiding using the drier will all help to reduce your carbon footprint. We hope this list of the 11 best eco-friendly laundry detergents of 2023 encouraged you to make the switch! If you are more interested in using laundry sheets, check out our roundup of the best eco-friendly laundry detergent sheets.