Farmcore – 5 Ways To Embrace This Rustic Aesthetic
The practical sibling to the more famous Cottagecore, Farmcore embodies the rustic, slowness of traditional farm life.
Another aesthetic fuelled by TikTok trends, Farmcore has a few variations that make it a trend loved by many. Whether you hinge on the cowgirl aesthetic or the nostalgic English farm, this delightfully unpolished fashion trend is not going anywhere.
Genuinely easy to incorporate into your daily life, let's explore what Farmcore is and some of the easy elements you can experiment with.
What Is Farmcore?
Once considered an alternative name for Cottagecore, Farmcore has, over the last couple of years, sprung into its own.
The most interesting thing about this aesthetic is that, depending on where you are from, it may look a little different. For example, Farmcore in America is reminiscent of the western farm life they know. The TV show Yellowstone is a great source of inspiration.
However, another Farmcore interpretation is that of the English cottage farm, this is where the crossover between this style trend and Cottagecore can get a little muddy.
What they both share is an embracing of a simpler life. Where what you ate was grown in your own backyard, the appreciation for handcrafted items and throwaway culture did not exist.
Farmcore celebrates family, community, and the rustic fantasy of farm life. Yes, we all know that the reality of living on a farm is far from gleaming white surfaces and a constant supply of freshly baked apple pies. Yet, this trend is an alternative to the fast-paced, stressful experiences of the modern world that most of us are faced with.
Like most of the sub-core trends, they provide a joyful escape from reality and the opportunity to find gratefulness and joy in the smaller things we do have.
How Do I Dress Farmcore?
However you interpret this fashion trend, whether your heart falls with the wild cowboys of the West or if the gentler life of the English farm calls to you, dressing Farmcore should be joyful and practical. No matter how much you romanticize farm life, it's non-negotiable that what you wear should be fit for daily life.
That's not to say Farmcore isn't beautiful, it is, but it should also be comfortable. Unlike some of the other 'core' fashion trends, Farmcore doesn't explicitly hinge on antiques and vintage but there's always something about a vintage piece that brings together any aesthetic inspired by farm life.
Here are five ideas to get your Farmcore wardrobe up and kicking.
Overalls
Well known for oversized overalls, this should be your statement piece regardless of what variation of this trend you lean towards. Choosing looser fits with large practical pockets exudes just the right amount of farm life aesthetic.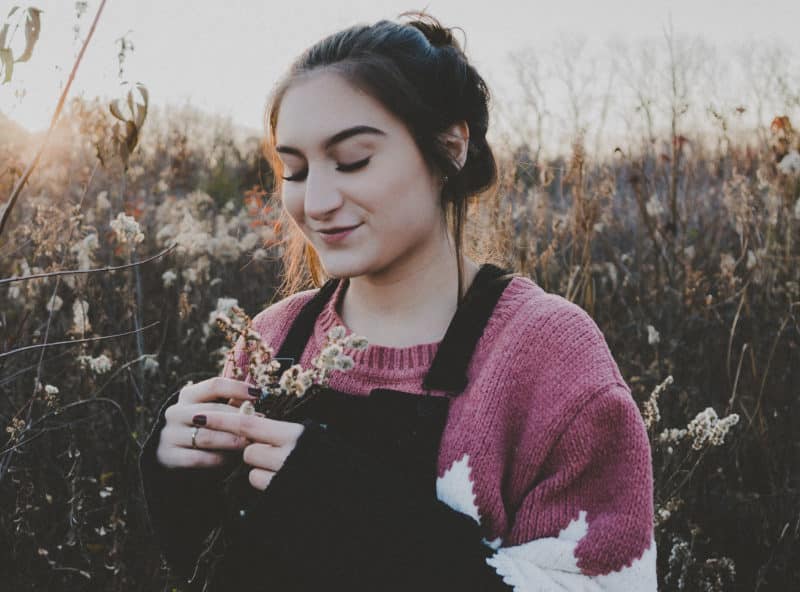 Denim is traditional and the darker the denim you choose the better. However, if you want to create a more whimsical and stylized Farmcore look, choose overalls in natural fibers (hemp, linen, cotton) and earthy, natural tones like greens, browns, burnt oranges, and neutrals.
Practical Boots
When it comes to practicality, nothing screams it louder than a pair of boots. Whether you opt for an ornate pair of cowboy boots or stick to simple, lace-up boots, they should be made with high-quality materials. We don't want boots falling apart in a matter of months.
Leather, or vegan alternatives, in earthy browns and blacks are versatile enough to go with any outfit. Heels aren't a big part of this aesthetic, who wants to muck out the horses in a pair of Jimmy Choos? However, with the right prints and patterns, a simple pair of heels can give your Farmcore look some nighttime glamour.
Denim & Florals
Denim and florals are the ultimate print and fabric combination for Farmcore enthusiasts. Denim on its own is obviously Farmcore but it's not very fantasy. If you want to introduce femininity into your farm look, florals are the easiest way to do that.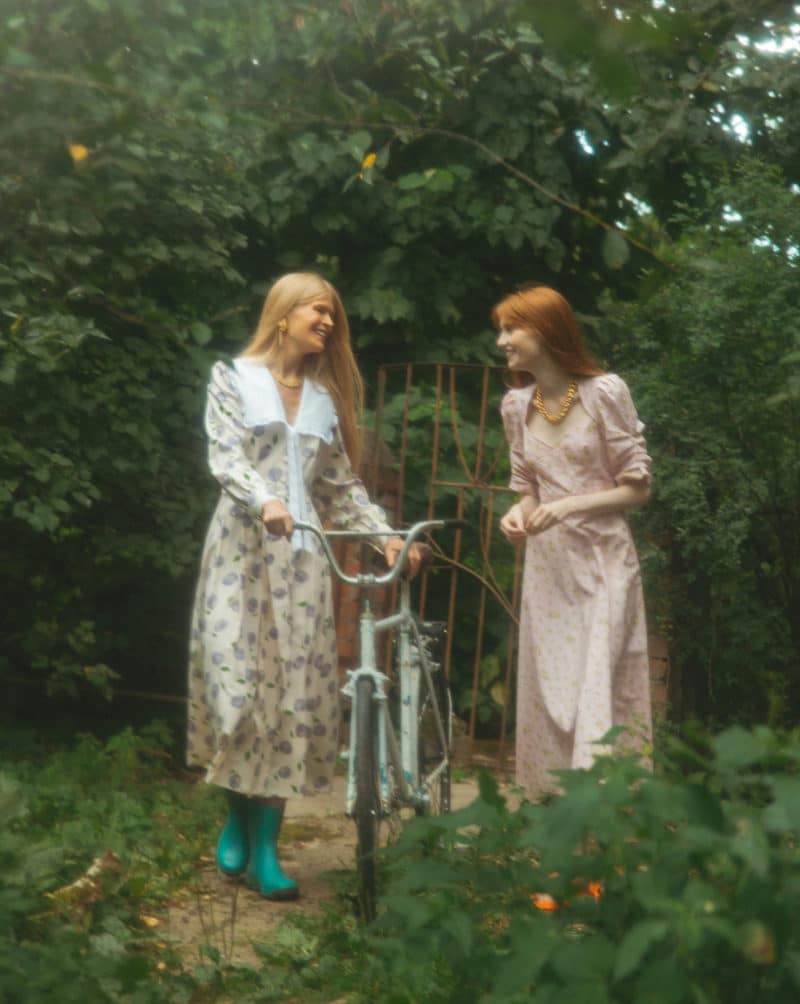 I recommend dainty florals in muted tones for a more worn look but experiment with bolder prints to see what you love. Peasant blouses and maxi skirts look great in florals but you can also just introduce these gently with small accessories.
Woven Basket Bags
If there's one accessory that transports me straight to traditional farm life, it's the woven basket. Handcrafted from natural materials, woven baskets are incredibly easy to find and are a great budget accessory.
Natural materials, like willow, rattan, seagrass, and straw are stunning especially when chosen in a tote or beach bag design.
Choose a large basket for your trips to the food market or to collect eggs from your chickens. However, if you want to create a more fashion-forward Farmcore look, choose a handbag or cross body with a woven feel in light materials to give the illusion of a woven basket.
Ribbons & Scarves
Scrunchies and chokers are out and ribbons and scarves are in. I love the versatility of both of these accessories. Ribbons work beautifully to throw your hair up into loose, low ponytails, or to tie off the end of a single braid.
Scarves can be small and thin, working perfectly tied around the neck or you can choose a head scarf to easily keep your hair back out of your face.
Choose earthy-coloured ribbons and scarves in florals, plaids, or block colors to lift your Farmcore outfit.
Channel Your Inner Farmcore
There are so many ways to interpret the Farmcore aesthetic but the best piece of advice is that less is always more. On a scale of minimalism to maximalism, Farmcore is nestled somewhere in the middle. Just like its Cottagecore branch off, it's built around the fantasy farm life we long to live.
This trend isn't fussy or garish. It is practical, wholesome, and simple. It's not meant to stand out from the crowd but rather ripple through it gently. Plus, if you're not sure about the direction you are taking with this trend, just remember, that denim always wins, and practical never loses.
What do you love about Farmcore? Drop a comment below and tell us your favorite thing about this exciting new fashion trend.