The 3 Most Affordable Solar Panel Types Explained
As people become more focused on achieving a sustainable lifestyle, many are turning to solar panels. However, the hunt for clean energy for your household can be a tad daunting, especially when there are so many types of solar panels available.
This article will share the three best solar panel types with the best prices and reviews. But before we get to that, it seems only fitting to talk a bit about solar panels and how exactly they work.
About Solar Energy
Before we jump into the solar panel types and which are the most affordable and efficient, let's talk a bit about solar energy. If you are new to the term, solar power is essentially energy from the sun that is transformed into electrical or thermal energy. It is the most plentiful and pure renewable energy source on the market.
This type of energy is a very flexible technology and can be built as distributed generation or as a central-station, utility-scale solar power plant. Both methods can also store the energy they create for distribution after the sun sets using cutting-edge technologies.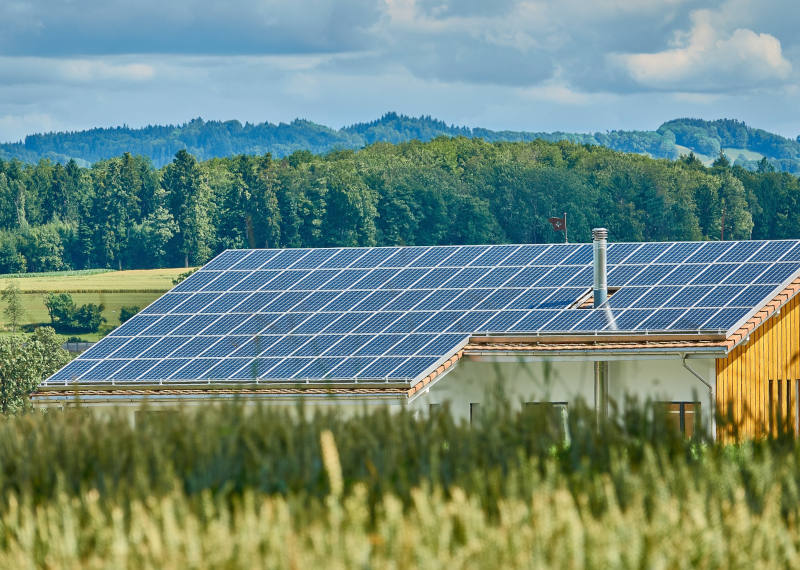 Solar energy can be harnessed for use in schools, businesses, hospitals, and homes. There are lots of advantages and disadvantages to this form of energy. One major one is that it is a clean and renewable resource. According to the National Geographic, in just one hour, the Earth's atmosphere gets enough sunlight to power the electricity needs of every human being on the planet for a year.
The main disadvantage is that the equipment can come at a high price and is not affordable or accessible to everyone. People's homes may also have to be retrofitted to allow for solar panels. Not to worry, though; this is precisely why we are covering three solar panel types with the best prices and reviews.
What Are Solar Panels?
Also known as a PV module or panel, solar panels are used to transform light from the sun into electricity. They are by no means a new invention; solar energy dates back over 100 years. When it was first invented, solar energy was mainly used to produce steam to power machinery.
It was not until some time later that it began to be used to harness electric energy. Currently, these panels are being used to power a broad range of applications. From homes to commercial buildings, solar panels are a form of clean, renewable energy that is environmentally sound.
Generally, solar panels are made up of individual solar cells. Each of these consists of layers of boron, phosphorus, and silicon. The boron layer offers a positive charge, while the phosphorus layer offers a negative charge. The silicon layer then acts as a semiconductor.
When sunlight hits the panel, it knocks out electrons from the silicon section and into the electric field created by the solar cells. As a result, this creates a directional current that can then be transformed into usable power. This entire process is known as the photovoltaic effect and explains why solar panels are often known as PV panels or photovoltaic panels.
The Best Solar Panel Types
There are lots of different types of solar panels available on the market. This leads to a lot of confusion and uncertainty when it comes to selecting the right clean energy solutions for your home. With that in mind, this article will share just three types that are the most affordable options with the best feedback.
1. Polycrystalline Solar Panels
Polycrystalline solar panels are those that are made up of numerous crystals of silicon in one PV cell. The silicon fragments are melted and poured into a square mold which makes them much more affordable than other solar panel types on the market. This is because making them leaves behind very little waste. In saying that, they are not the most efficient on the market when it comes to energy conversion and space.
This is because their silicon construction and purity are less than monocrystalline panels. In other words, polycrystalline solar panel types have lower heat tolerance meaning they are not as efficient in high-temperature environments. These panels would definitely fall into a mid-tier category when it comes to performance.
However, they still make for a good option for those looking to implement renewable energy sources in their home but lack the funds. In addition, new manufacturing processes and technologies have given the power rating and efficiency of polycrystalline panels a significant boost over the past few years.
In addition, they are more eco-friendly than monocrystalline solar panels because they don't need individual placement and shaping of each crystal. They have a high power density and come with a structural frame of their own, making the process of mounting them a lot easier and more affordable.
Panasonic is one brand that sells good-quality polycrystalline solar panels that won't burn a hole in your pocket. Their efficiency rate is up to 20.4 percent, and the cost per watt is around $2.88. This brand is deemed one of the best on the market for solar panels. Customers have said the panels are high-quality and easy to install.
2. Monocrystalline Solar Panels
As the name suggests, monocrystalline solar panels are one of the many single-crystal panels on the market. They are created using a single pure silicon crystal that is sliced into numerous wafers. These panels can be readily identified by their dark black colour, which occurs due to them being made from pure silicon.
Using pure silicon makes monocrystalline panels the longest-lasting and most space-efficient among the three solar panel types. In saying that, they are a lot more wasteful than polycrystalline solar panels, and because of this, they are more expensive.
Monocrystalline solar panels are particularly suitable for homes that have limited roof space since fewer panels are needed when attempting to generate electricity. As the highest-performing solar panel type on the market, they are an excellent choice, for you can afford them.
As mentioned, monocrystalline solar panels are generally more expensive. However, there are a number of brands selling them for affordable prices. For instance, Silfab's monocrystalline panels cost around $2.77 per watt and have an efficiency rate of up to 21.4 percent.
Hanwha Q Cells are another brand selling these panels, and they cost roughly $2.74 per watt. Customers claim the panels are incredibly reliable and efficient. The panels are middle-of-the-range in relation to price, and the business offers good product warranties and support.
3. Passivated Emitter and Rear Cell (PERC) Panels
Passivated Emitter and Rear Cell (PERC) Panels are essentially an improvement of the monocrystalline cell. It involves recently emerged technology which adds a passivation layer in the rear surface of the cell to improve efficiency. It improves it in a number of ways, including reflecting light back into the cell.
Therefore, improving the amount of solar radiation absorbed. In addition, it lessens the natural tendency of electrons to inhibit or recombine the flow of electrons in the system. Adding the passivation layer to the rear surface of the cell also allows for greater wavelengths of light to be reflected.
The passivation section reflects these higher wavelengths and prevents them from heating up the back section. Overall, PERC panels enable more solar energy collection in less of a physical footprint. This makes them particularly suited to smaller spaces. The only barrier with these solar panel types is they are a bit more expensive to create than traditional ones. The reason for this is the added materials required.
However, they can be manufactured on the same equipment. As a result, PERC panels can have a lower average cost per watt thanks to their efficiency. Unbound Solar is one company selling these solar panel types, and they cost around $0.65 per watt or, at a premium rate, $1.13 per watt.
Fewer solar panels are needed with this option, so they can be an excellent alternative to the more expensive solar panel options. The feedback from customers is also overwhelmingly positive, with mentions of the installation process being incredibly easy to follow and the support from the business being second to none.
Do Solar Panels Work Without Sunlight?
Despite popular belief, solar panels do not require direct sunlight to work. Of course, maximum efficiency is reached when the sun is shining. However, not every country will have sunshine every day of the year. Electricity is still created on cloudy days and during the colder seasons. Essentially, solar panels utilize daylight energy to create electricity.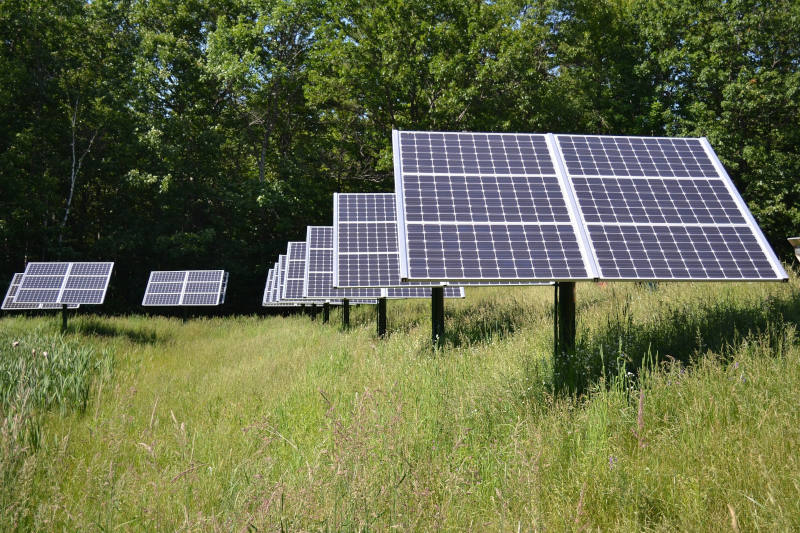 On cloudier days, the panels will not create the same amount of electricity as when there is sunlight; however, they still work. They may produce 10% of what they generally do in the daytime with sunlight. The only weather conditions that truly affect solar panels are lightning and thunder. This is because they are electric devices.
Therefore, you may need an installer to come out to ensure the system is grounded properly to prevent any voltage surges. Most solar panel types will still work in the cold, snow, and hail. They perform their best in sunlight, but this can not always be provided, so you can rest knowing that your solar panels will still work in colder weather conditions.
Can I Mix Solar Panel Types?
You may be curious if you can mix different solar panel types to increase power or efficiency. This is generally not recommended, but by the same token, it is not forbidden. The main rule of thumb here is to ensure each panel's electrical parameters are considered when mixing.
These parameters include wattage, amps, and voltage. Overall, we would not recommend it, but if you decide to mix solar panel types, you should proceed with caution and get professional advice. For example, from a solar panel installer.
Who Are the Most Popular Solar Panel Brands?
When it comes to choosing the right solar panel types for your home, there are so many brands out there. The most popular brands that sell solar panels appear to be Sharp, LG, and SunPower. Other companies include Hyundai, JA Solar, REC, Solarworld, Panasonic, Suntech, and Canadian Solar.
Experts believe the best solar panel brands in terms of performance, lower degradation rates, and better temperature coefficients are LG Solar, SunPower, and Panasonic. However, the prices are often more to cater for this.
Why We Need to Adopt Clean, Renewable Energy
As a form of clean, renewable energy, it seems only right to touch on why we need to move to more sustainable types of energy. Ultimately, we can drastically lower our carbon footprint by adopting or producing electricity via clean, renewable resources.
Some of these sources include wind, biogas, biomass, geothermal, and of course, solar. There are many benefits to us making the switch. Some of the environmental and economic benefits include producing energy that does not create greenhouse gas emissions from fossil fuels.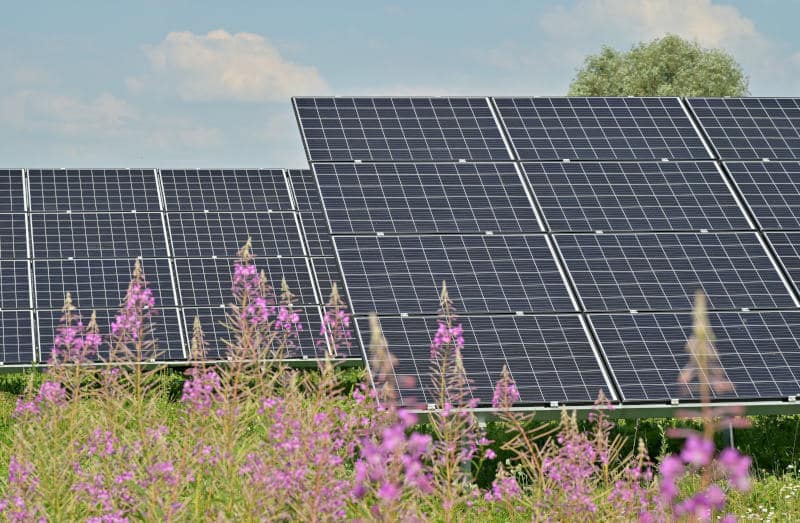 This would also help in cleaning our air and fighting air pollution. Moreover, adopting clean energy would diversify the energy supply and naturally reduce our dependence on imported fuels. Not to mention, there are economic opportunities here, as switching to renewable energy will create jobs in manufacturing, installation, and much more.
Are You Ready To Start Your Own Solar Panel Journey?
Solar power is a great way for individuals and businesses to lower their carbon footprint. It does not pollute the Earth in any way or release any damaging greenhouse gases. Therefore, it is a clean form of energy that is safe for human health and the Earth.
However, there is a common misconception that solar energy comes with a high price. In addition, there are so many products on the market it can be challenging to know which solar panel types are worth the investment.
This is why we've broken it down and shared three solar panel types with the best prices and reviews. Hopefully, this helps you start your solar power energy journey so you can reduce your own carbon footprint.
Remember, budget is important, but so is purchasing panels that will last the test of time. That way, you don't have to re-invest in the future, and it is money well spent.