15 Sustainable Beauty Brands to Better You(r Planet)
Being eco-friendly is important, but making a conscious effort to research sustainable beauty brands and products can be time-consuming. Most people worry that by changing to sustainable beauty products, they are going to spend more money for less quality value.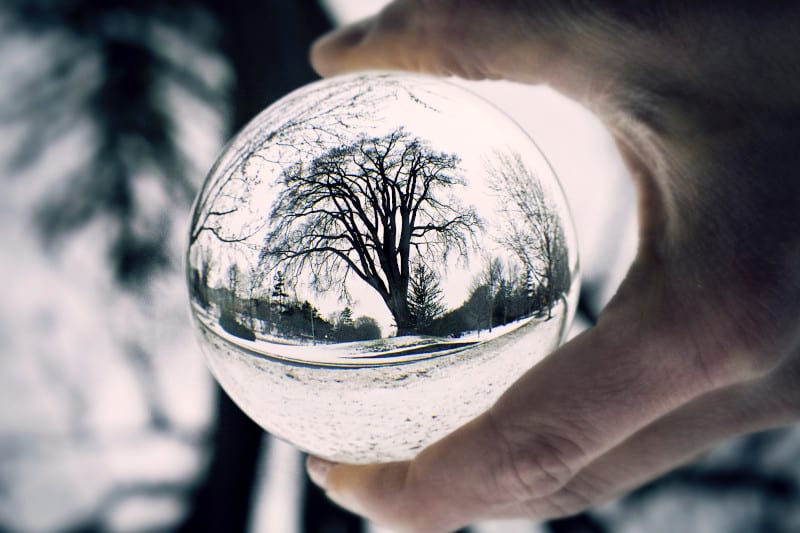 But don't worry, we have researched sustainable beauty brands that will help you improve your skin and hair. As a result you will be contributing to helping the environment.
Sustainable Beauty Brands for Skin and Hair Care
Choosing sustainable beauty brands covers a wide range of factors. The products must have organic and safe ingredients, eco-friendly packaging, low carbon footprint, and be locally sourced.
1 – Lush
Lush is a famous UK brand known for its amazing bath bombs and incredible beauty products. This sustainable beauty brand aims to make a positive impact on the environment. Achieved by using organic materials and majorly reducing the use of packaging where possible.
Lush has completely banned the use of palm oil and has even invented solid shampoo bars that require zero packaging.
Also as a company, they use as little packaging as they can, and use mostly paper bags for the products. 89% Of their packaging is recycled and they are planning on creating refillable bottles. This is for customers to refill their desired products more sustainably.
With everything from facial creams, moisturizers, cleansers, and oils, all of their products are 100% vegetarian. A huge percentage are now even vegan! Including fighting animal testing, Lush is a highly sustainable beauty brand that continues to improve its environmental impact.
2 – Juice Beauty
Juice Beauty is a sustainable beauty brand that creates its products with organic formulas. Whilst growing the ingredients for the products, they avoid any use of pesticides or harmful synthesized agents. This is to protect the environment, animals, and people using the products.
With all of their products being vegan and free from animal testing, you can give your skin that luxury treatment guilt-free! They also use fully eco-friendly and sustainable packaging made from FSC paper and Bioresin to avoid waste.
Juice Beauty has developed all types of skincare and sustainable beauty products. For instance, they have created stem cellular anti-wrinkle creams and used signal peptides to restore skin elasticity.
They make the products with organic ingredients such as plant lipids, rice peptides, fruit stem cells, and fruit malic acids.
Not only is this an environmentally friendly company, but it is also partnered with the EWC and Breast cancer prevention boards.
3 – The Soap Co.
'Designed for good' is their slogan, which already gives you an idea of what kind of company this is. The Soap Co is known for its organic, vegan, and cruelty-free products.
They make the products with organic ingredients and put them in sustainable compostable packaging. As a result, the Soap Co is included with some of the top sustainable beauty brands.
With their hand made, plastic-free, and 100% natural products, the Soap Co has a wide range of skin products to choose from. Including mineral oils, exfoliating scrubs, natural body lotions, hand creams, and many more.
As a company based in East London, they have connections worldwide. They aim to make a difference not only to the environment but also to communities. Many of the products are handcrafted by people with disabilities and who are disadvantaged.
The Soap Co believes that the products should be good and do good. This allows these people to have equal opportunities to be employed. Over 80% of the employees are disabled or disadvantaged, with an aim to employ 60 new people per year.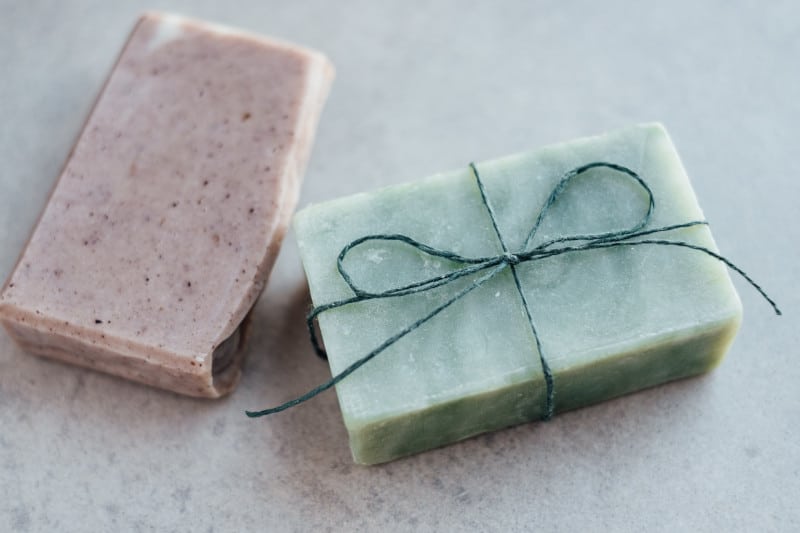 4 – Love, Beauty & Planet
It is important to love yourself and love the planet, and what better way to do that than by using these stunning products.
They use entirely vegan ingredients, all ethically harvested. This is done through long processes to avoid damage to the plant or the surrounding environment.
These ingredients include coconut water, sandalwood extracts, rose petal oils, and many more. With a wide variety of skin and hair care to choose from, Love, Beauty & planet are a sustainable alternative that you won't regret trying.
Their product range includes face masks, body lotions, deodorants, skin detoxifiers, shampoo bars, hair care oils, and many more. All using sustainable or recycled packaging, they aim to minimize their carbon footprint as much as possible.
Love, Beauty, and Planet achieve this by imposing a carbon tax on their products, which they then donate to a fund that goes to a large European recycling company. With a strong commitment to the planet, this company also supports environmental activists.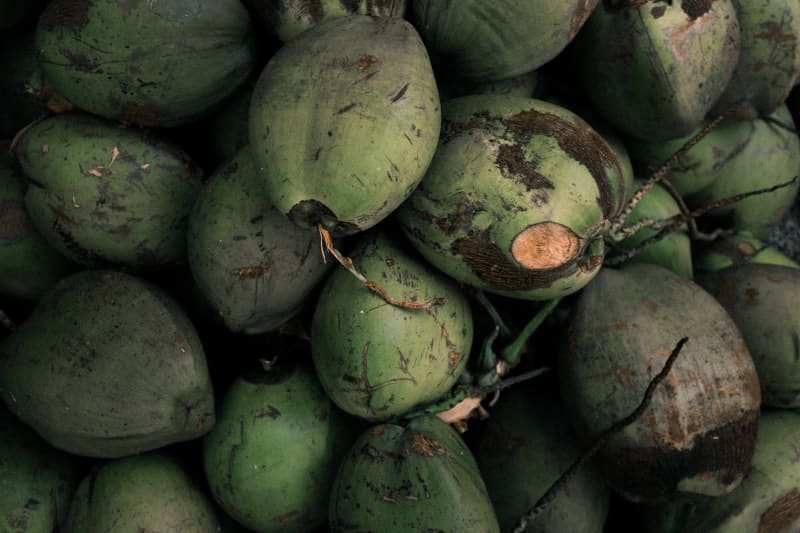 5 – The Body Shop
Working on creating more sustainable trading opportunities since 1976, The Body Shop aims to enrich communities and ecosystems rather than exploiting them. They commit to working closely and equally with resource farmers.
The products are made entirely with organic materials that aren't tested on animals. As a result, their products are extremely ethical and healthy for your skin and hair. With their commitments to being eco-friendly, they produce annual sustainability reports.
This is to assure the company is staying on track towards achieving its 14 goals. The Body Shop aspires to become the most ethical and sustainable beauty brand in the world. 95% of their products contain fair trade ingredients, made by partners from 22 countries around the world.
The Body Shop tries to select and improve farms that avoid the use of harmful chemical agents (pesticides and chemical fertilizers). Using entirely recycled and sustainable fair trade packaging, the body shop aims to reduce its environmental footprint wherever they can.
A variety of organic ingredients make up the products. These include shea butter, almond milk, honey, coconut oil, and hemp oil. There are options for both men and women facing skin and hair problems. Give it a go, and by purchasing their goods you are contributing to a better, more sustainable industry.
6 – Dr Botanicals
100% vegan and natural, Dr Botanicals developed in the UK in 2013. Constantly developing new formulas with their vegan and cruelty-free guarantee.
All plant-based products are inspired by the founders' father who discovered the plant-based skin supplement known as Elderflower cream.
From this discovery, CEO Richard Walker aspired to create a natural beauty line, free from animal testing.
Organic and botanic is their motto, as all of their products are organically sourced. PETA certified and palm oil-free, also avoiding parabens and pesticides.
Filled with natural minerals and antioxidants, these ingredients make exfoliants, oils, serums, moisturizers, and butter. These come in a variety of scents and solutions for certain skin types. Helping you find the perfect answer to your skin and hair problems.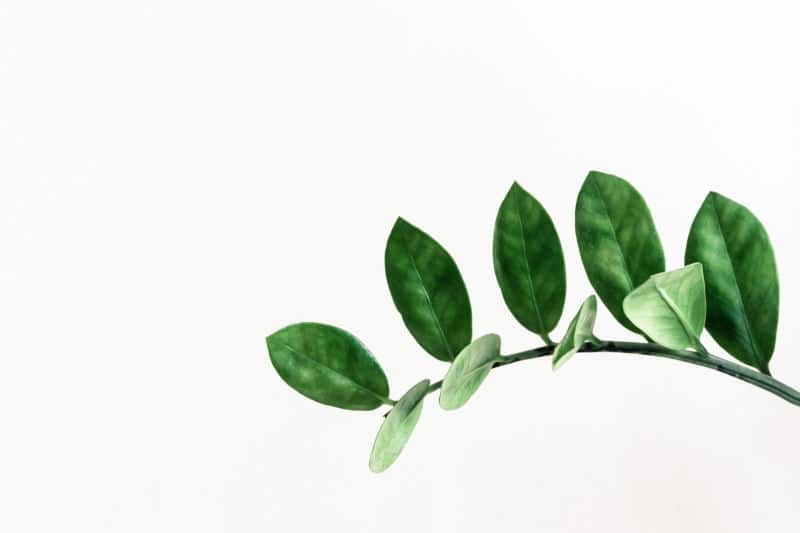 7 – Beauty without cruelty
This is the first company to have banned animal testing of products. Beauty Without Cruelty started a worldwide movement for the beauty industries.
Using 100% vegan and organic ingredients, they have developed a 'head to toe' product line. Consisting of creams, moisturizers, essential oils, and many more for skin and hair care treatments.
Not only do they create animal-friendly skincare but they also have a wide range of cosmetics. Focused on creating products for all skin types, all the ingredients are fragrance-free and hypoallergenic for even the most sensitive skin types.
Not only are they cruelty-free, but they also use totally recyclable and eco-friendly packaging.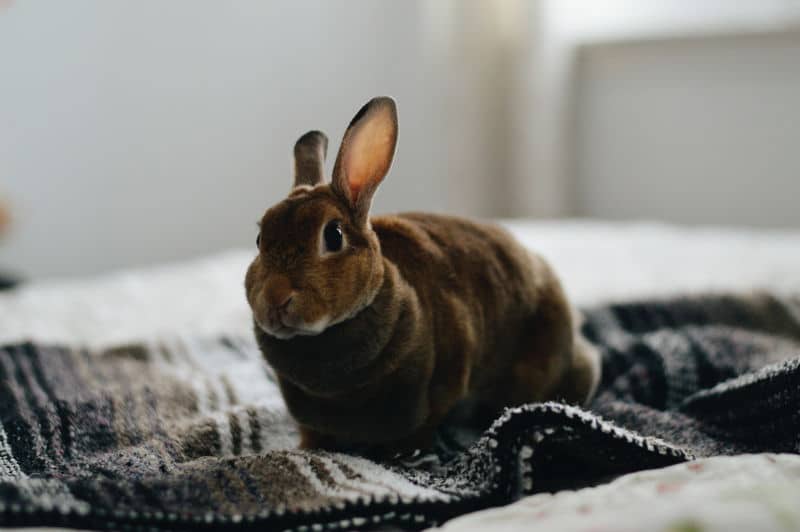 8 – REN
REN is a skincare company that aims for "Clean skin and a clean environment". Their products give you clean results on your skin almost instantly. Through using organic ingredients that don't contain harmful agents.
The bottles are made from recycled ocean plastic and the tubes made from post-consumer recycled plastic. In addition, REN is working closely with partners and charities such as Plastic patrol.
By donating part of their profits and working towards new innovations.
As a sustainable beauty brand, they have a commitment to producing minimal waste and becoming 'Zero waste' by 2021. Their products are all vegetarian or vegan.
As a result, they have developed organic formulas for primers, tonic lotions, oil serums, and eye contour creams. These products will help clear and improve your skin to look younger. With the help of vitamins, minerals, and natural remedies, these products are essential.
9 – Ethique
Famous for their revolutionary shampoo and conditioner bars, Ethique asks you too #Giveupthebottle.
Being a fully plastic-free, vegan, cruelty-free, palm oil-free, and sustainable beauty brand, Ethique is the way forward. Their mission is to create a plastic-free world. Currently, a huge 80 million plastic haircare bottles are discarded annually.
Their products include all plant-based natural ingredients such as cocoa butter, coconut oil, and other natural essential oils. Avoiding all preservatives and agents that are harmful to our planet.
Usually when you think of natural eco-friendly products you imagine high prices. However, Ethique products last 2-3 times longer than bottled products. This is beneficial to the environment as well as your pocket. The only ingredient you need to add is water!
As a carbon-neutral company they have made a huge difference in the beauty industry. By converting thousands of people to living more sustainable lifestyles. Give it a go, they ship worldwide from New Zealand.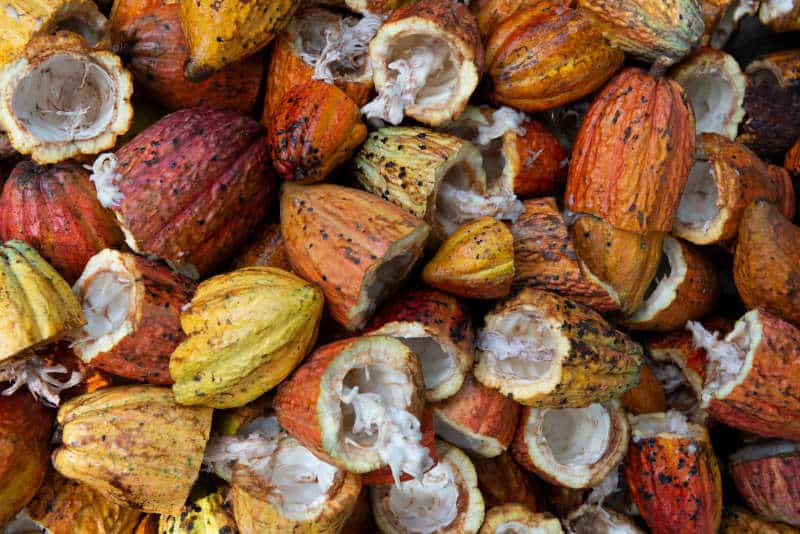 10 – Dirty Hippie Cosmetics
Dirty Hippie Cosmetics is another sustainable beauty brand that has focused on the shampoo, conditioner, and soap bars. The founder created these products due to the difficulty of finding natural products at a price she could afford. All the ingredients are vegan and cruelty-free.
Making the products with non-toxic ingredients is to assure that they are all ethically sourced.
Dirty Hippie has a new featured collection including all original products. These include face wash acne bars, natural shaving kits, organic menstrual cups, exfoliating soaps, and many more.
Not only do they make beauty products but they also have a selection of reusable organic products. Such as reusable makeup remover pads, cotton swabs, wash cloths, and even soap dishes! A truly original and sustainable company.
This business has grown thanks to a growing community of eco-warriors and lots of love.
Cosmetic Sustainable Beauty Brands
If you are a big lover of makeup or only wear it very occasionally, and want sustainable beauty brands then this should put you on the right path.
Helping to preserve our planet is important, so I have researched the best sustainable beauty brands with a makeup line so you can contribute to a better world.
1 – E.L.F
E.L.F is known worldwide as an incredible beauty brand for its diversity. They have products and shades for all skin types and colors.
Using 100% vegan ingredients, their products are animal cruelty-free and free from all parabens and harmful chemicals.
Good for your skin and good for the planet! E.L.F is for every eye, lip, and face, so there is no discrimination when it comes to diversity. With suitable prices that won't cost you an arm and a leg, this company is a total game changer!
Best known for their eyeshadows, primers, and concealers, try it out and you'll be on route to elf discovery!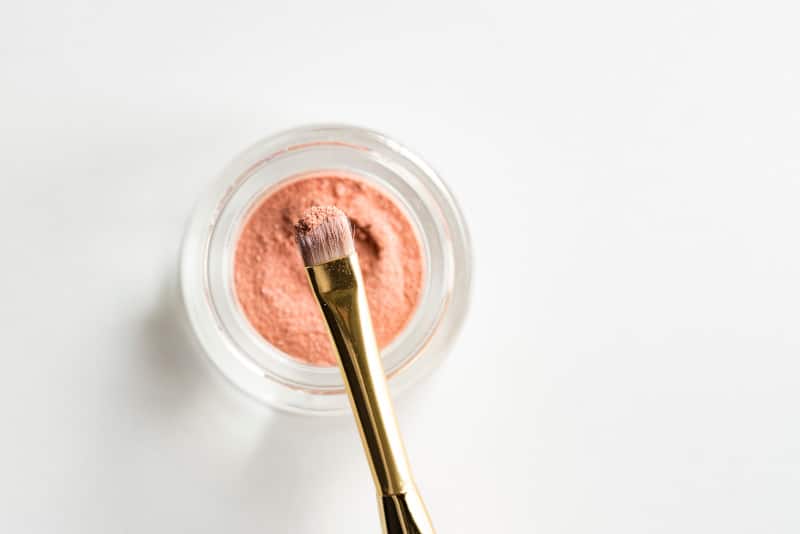 2 – Tarte Cosmetics
Tarte Cosmetics is a company that focuses on giving back to the environment. They support the communities and environments from which they source their ingredients.
Their ingredients are 100% natural and ethically sourced. This is to assure they are sustainably harvested.
This company campaigns and donates to help preserve ocean ecosystems and marine wildlife. Achieved in partnership with 'The Sea Turtle Conservancy' project.
All these ingredients are natural and sustainably sourced, making the beauty products extremely healthy for your skin.
They are fully organic and cruelty-free, and well known for their concealers and foundations. With a wide range of all makeup products, there's a large diversity to choose from.
Through creating a campaign named #kissandmakeup they also contribute towards stopping bullying and harassment. Achieved in partnership with projects such as 'Habitat for Humanity' and 'Step Up'.
Tarte Cosmetics has good morals and ethics and truly believes in changing the world for the better. Working towards sustainability by creating ideal and ethical cosmetic products.
They even have accessories range you can check out!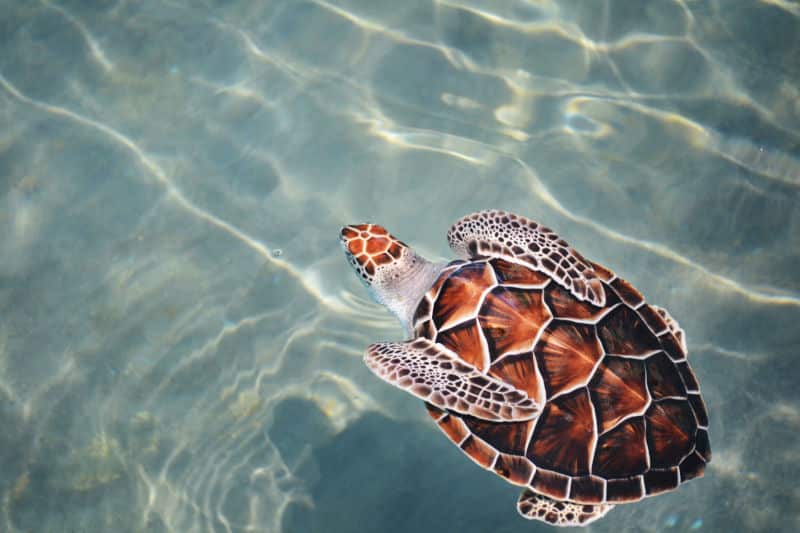 3 – Axiology Beauty
Characterizing their company as 100% Evil free, Axiology Beauty is a fully ethical company. This means avoiding using ingredients that are harmful to the environment, such as palm oil, and other ingredients that totally ban the use of animal testing.
Axiology beauty aspires to make it easy for you to find makeup that is sustainable and guilt-free!
This company focuses on developing specific products with 100% safe and organic ingredients. Such as coconut oil, castor oil, avocado oil and butter, elderberry extracts, and many more.
The lipsticks they produce are what make them so successful. This is because the ingredients are not only safe for the planet but also safe for your skin. So were born the cruelty-free and totally organic lipsticks.
They believe they are working towards making over the makeup industry for the better.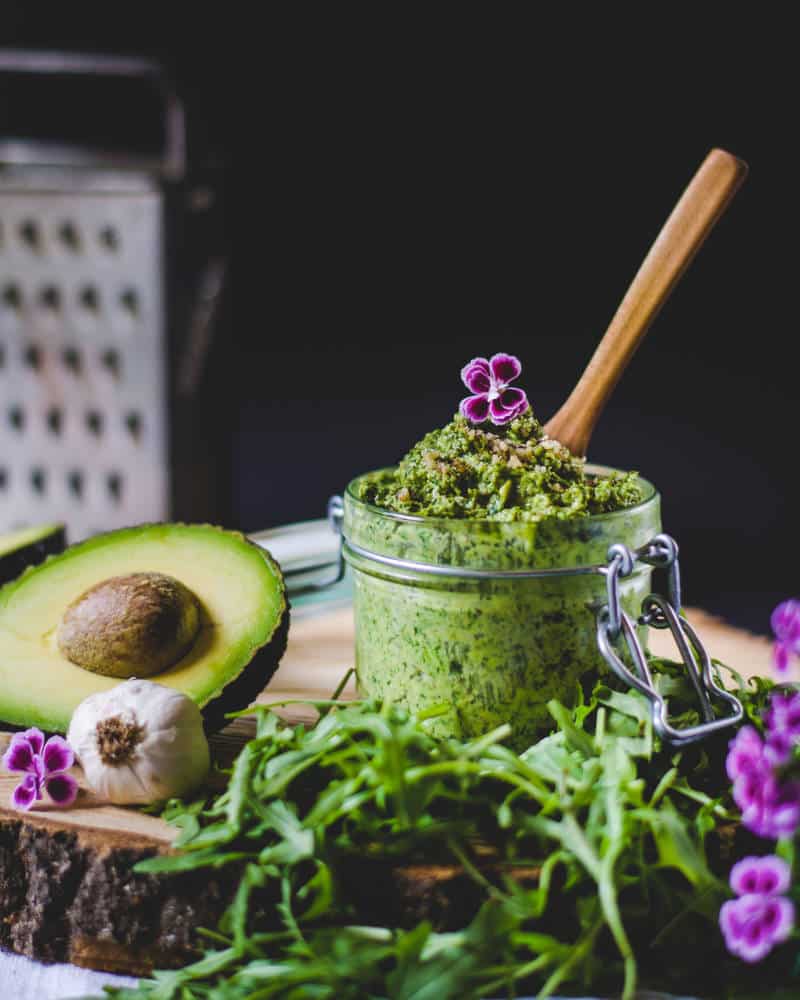 4 – Burt's Bees
We all know how important bees are for our planet. Consequently, they are just as important for your health. Burt's Bees believes in nourishing the life of your skin.
By giving your body the nutrients it needs, it will flourish and be healthy, the same applies to your skin. Using 100% organic and natural ingredients, they focus on creating their products with natural extracts.
A few of the natural ingredients included in their products are Beeswax, acai berries, cocoa butter, aloe vera, and almonds. Making them extremely nourishing and rejuvenating to your skin.
Burt's Bees is an incredible company that developed from a small bee farm around 30 years ago. They are widely known for their lip balms made from their beeswax candles.
Fully sustainable, with no harmful chemicals and not tested on animals, Burt's Bees are eco-warriors, contributing to a better world.
In addition, they are in partnership with and support the British Beekeepers Association. Raising awareness and funding projects toward protecting bee populations. By purchasing these products you are contributing to saving the bees!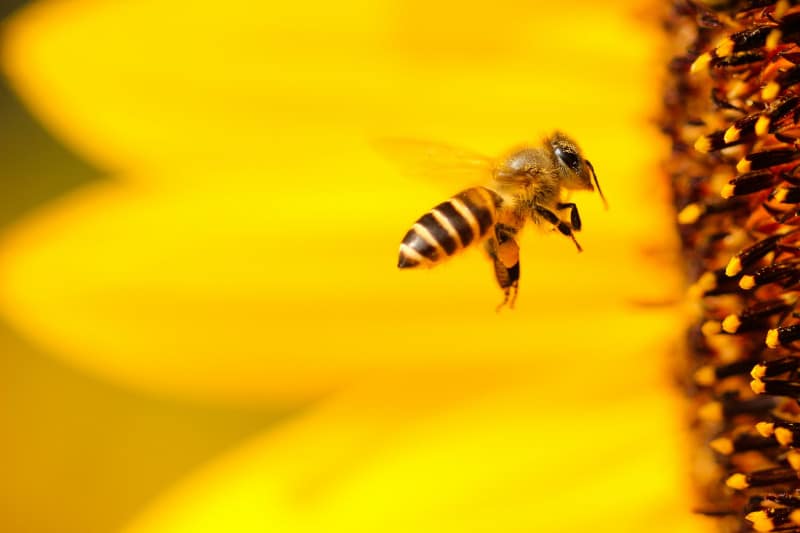 5 – Aveda
They mark themselves as an eco-responsible beauty brand. Aveda is on a mission to preserve and care for our planet and its vulnerable ecosystems. The founder promotes having an equal balance in life between mind body and spirit. This all starts with caring for your body.
They believe in the power of ayurvedic healing. Through treating the whole body this results in a more healthy mind and body. Through years of botanical and pharmacological research, Aveda has developed entirely organic and cruelty-free cosmetics.
The Indian firm Nisarga supplies all of the ingredients used in the products. Known for growing them through organic agriculture, being 100% eco-friendly leaving no toxic residues on the earth. They are even working towards converting farmers all over the world to more sustainable agriculture practices.
With products for all your needs, Aveda is the perfect choice to start your conversion to a more sustainable future.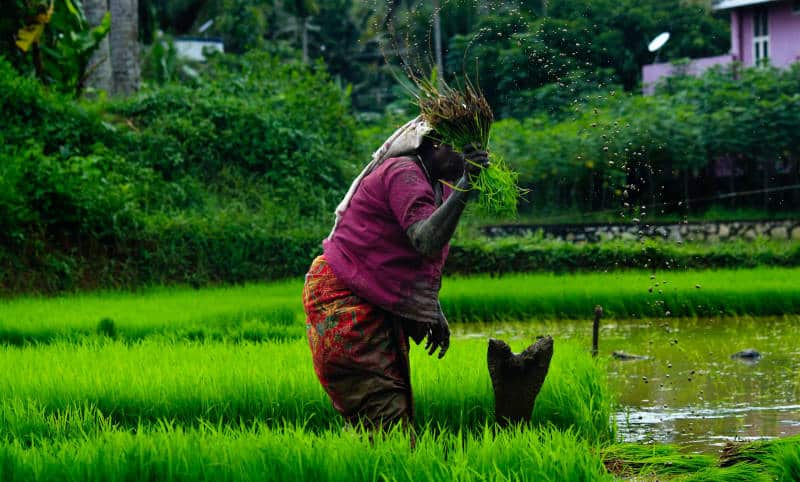 Which Sustainable Beauty Brand is right for you?
As you can see there are many sustainable beauty brands to choose from, and this only scrapes the surface. It is clear that going eco-friendly can lead to spending more money on products. But this is not always the case.
The shelf life shortens with natural beauty products because unlike conventional products they do not contain chemical preservatives. Such as parabens, which can be harmful to your skin and the environment.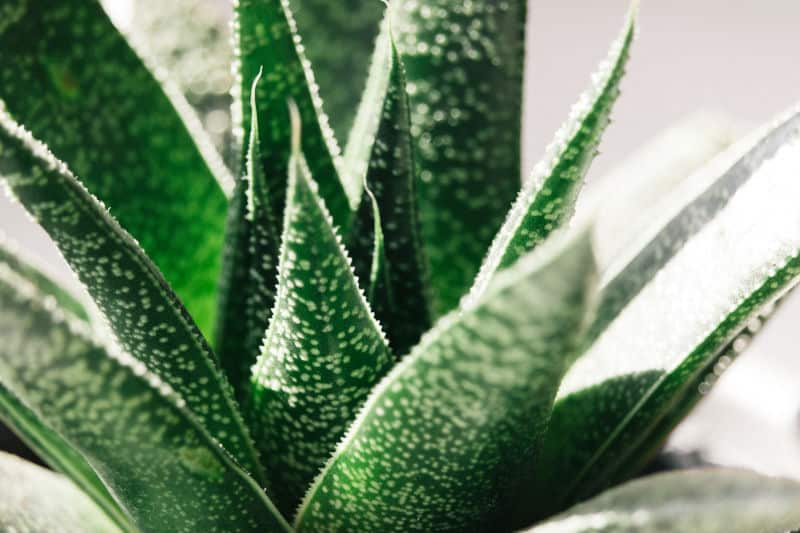 This is a compromise for converting to sustainable products, but the benefits totally outweigh the costs. If none of these are right for you, another alternative is to use home made remedies.
Through buying the natural ingredients, such as aloe vera, coconut oil, and other organic extracts you can create alternative skin products at a lower cost.
Although most of these sustainable beauty brands ship worldwide, it is better if you buy locally sourced products. This will avoid increasing your carbon footprint.
If you want to read more about sustainable beauty products, do also check out our article about zero waste toothpaste.